Bonnie Besse Rietz
Trustee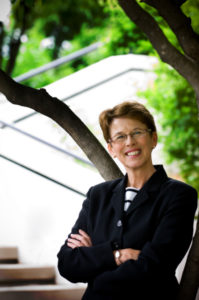 Bonnie Besse Rietz served as Mayor of Austin, Minnesota for 10 years (1997 – 2007), city council member for the eight years preceding and president of three statewide organizations: League of Minnesota Cities, Coalition of Greater Minnesota Cities and Minnesota Mayors Association.  In these roles, she testified at the State Legislature, traveled the state and worked with city officials throughout greater Minnesota.  She also was among the local leaders who stepped up to tackle bitter labor strife in Austin and has experienced first-hand the challenges and opportunities of diversity in rural communities.
Rietz is an alumnus of the Blandin Foundation's Community Leadership program and the Advanced Blandin Community Leadership program.  She helped to organize eight BCLP groups from the Austin area and has also helped to organize two Blandin Foundation Partners-in-Leadership programs and one Leadership in Ethnically Diverse Communities for immigrants in the Austin area.
In addition to her civic service, Rietz has been a community college and high school French teacher and holds a degree from Concordia College (Moorhead, Minn.) where she was Phi Beta Kappa and Magna Cum Laude.
Rietz's volunteer work extends from Austin to South America and Africa, where she has been a teacher and translator for missionary and volunteer teams in Costa Rica, Ecuador, Peru, Haiti, Madagascar, and Cameroon.  She currently serves on the Hormel Foundation Board of Directors, Riverland Community College Foundation Board of Directors and several other community groups.  She recently was honored with a Doctor of Humane Letters degree from Riverland Community College.