Liz Koepp
Finance Associate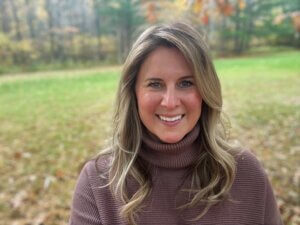 Connections to family and nature top my list of reasons to love rural. I've called northern Minnesota home my entire life, and appreciated that I get to build that love of the outdoors and community involvement with my husband and two children. We garden, snowmobile, hunt, spend time on the water and camp.
Being involved in community is important to me and to making our community everything it can be. I have been involved with my kids' academic, artistic and sports activities and volunteered with Habitat for Humanity, KAXE, Second Harvest and United Way. I have such appreciation for the people working in each of these groups, and the way they continuously lift up our community.
My primary roles at the Foundation include payroll processing, matching gifts administration and supporting Finance-related Board Committees. I appreciate being part of a team that keeps stewardship front and center, and our processes running smoothly so staff can do what they do best – work toward strong, regenerative futures for rural Minnesota.
Liz – she/her