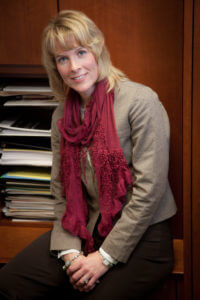 Malissa is responsible for the conceptual design, oversight and management of the Foundation's Leadership program area, which has provided community leadership training to more than 7,000 rural leaders in more than 600 rural Minnesota communities since 1985. She has been on staff with the leadership program since 1999 and a trainer with the program since 2003.
Prior to working with the Blandin Foundation, Malissa spent seven years in the field of law, specializing in class action litigation. She earned bachelors degrees in law enforcement and business law from Mankato State University. She holds a master's degree in organizational/industrial psychology where she focused her studies on effective small groups and leadership development, and a Ph.D. in educational psychology with emphasis on adult learning and program assessment.
Malissa volunteers her time in our local community as an officer for the Grand Rapids Police Reserves and as a member of the ISD 318 school board. She is also active in promoting physical fitness and spends some of her time coaching a variety of activities that her two children are involved in. Malissa and her family live in Grand Rapids.