Michele Smith
Administrative Specialist - Information Systems and Technology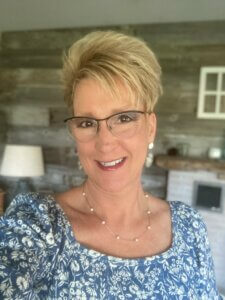 My life has been a mix of rural and urban, but rural Minnesota has always had my heart.  I grew up in Grand Rapids, Minn., but left there as a young adult seeking bigger and better job opportunities in both Denver and Minneapolis. While content with urban life for a few years, I was so happy to return home to Grand Rapids in 1999 with my husband and two young children so I could help care for my aging parents and again live in the rural community that I loved.
To me, rural means a slower pace of life, little traffic, a sense of community, and closer connections with family. I feel very fortunate to live in the same house that I grew up in, just 5 miles south of town with a long and winding driveway that leads to our 80-acre family homestead of peaceful fields and mature woods.  Reliving my small-town childhood experiences with my own kids has been awesome. I like to say, "Sometimes you can go home again."
I've worked at Blandin Foundation since 2008, currently as the Administrative Specialist for the Information Systems and Technology (IST) team where I'm responsible for the advanced technical and business support of IST.   This position came as a pleasant surprise to me, given my bachelor's in psychology and over 35 years of experience in finance and accounting.  However, it's turned out to be a perfect fit for me.
In addition to working full-time at Blandin Foundation, I also sit on the Board of Directors for Itasca Community Television (ICTV) and volunteer in a variety of roles at my church. My husband and I love being empty nesters but are blessed that both our kids live just 25 minutes away. As each year passes, I reflect on how fortunate I am to again live in a wonderful rural community, work for a great organization, and have family close by.