Sonja Merrild
Director of Rural Grantmaking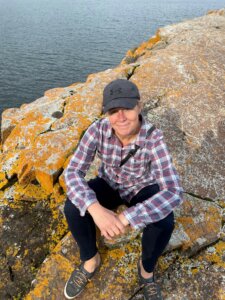 Sonja Merrild is Director of Grants for Blandin Foundation. She and her team lead the Foundation's Grants program, which funds ideas and people who inspire resourcefulness and move rural places forward.      
Prior to working in the field of philanthropy, Sonja co-owned a family business in rural Wyoming, consulted with rural nonprofits and family foundations on planning, board development, and program evaluation, and volunteered for several rural-based nonprofits to advance quality of life for rural people.  Having adopted this country as her second home as an adult, she continues to be inspired by her Scandinavian roots where family, work, community, and the arts seamlessly blend.     
Sonja holds a Master of Arts in Philanthropic Studies from the Lilly Family School of Philanthropy and a Nonprofit Management certificate from the School of Public and Environmental Affairs, both from Indiana University – as well as two undergraduate degrees in Business Administration and Leadership Studies from Denmark and the U.S. respectively. 
In her free time, she finds peace in the outdoors of Northern Minnesota by gardening, hiking, skiing or paddling with her dogs and best friend and husband, John, who is the most creative person she knows.