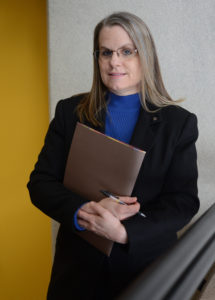 As the Foundation's IS support and training coordinator, Terri provides and coordinates network administration, help desk support, and end-user support. She is also responsible for increasing staff knowledge of the Foundation's applications through training to the organization.
Terri graduated with a bachelor's degree in information technology/network administration from Kaplan University.  She worked as an office manager and marketing manager, before joining the Foundation staff, and made the transition from "accidental techie" to full-time IS support in 2006.
She volunteers for the ElderCircle Good Neighbor Program and teaches community education computer classes for seniors and others new to computers — which she herself once was — so they can use technology for things important in their lives: staying in touch with family, researching travel or health topics, even digital photography.
She sees a vibrant community as a place where community members feel safety, can access a wide range of educational opportunities and that has low rates of poverty.