Terri Hertle
IST Specialist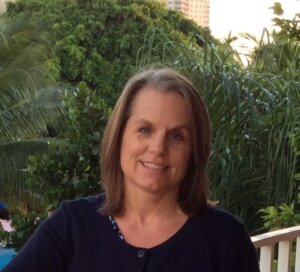 I've always thought of myself as a "rural Minnesota girl," and as I've matured, I feel I am most comfortable living in a rural community that offers diverse opportunities to enjoy the best of Minnesota throughout the seasons. Living in a small rural community also provides the unique opportunity to recognize and visit with my neighbors, friends, and even childhood classmates when in a local business, at community events, or just taking a walk in my neighborhood.
In 2010, I graduated with a Bachelor's Degree in Network Administration and have been a member of the Foundation's IST Team since 2006. Prior to joining the Foundation, I worked in several Grand Rapids' businesses as an office manager, marketing manager, and waitress.
Living and working in rural Minnesota has helped me appreciate how important it is for our residents, organizations, and community leaders to come together to ensure a bright future for all rural Minnesota communities. I'm grateful to be a Blandin Foundation staff and to work alongside my colleagues and Board of Trustees to fulfill our mission.
When not working, my time is spent enjoying family, gardening, and canoeing and camping throughout northern Minnesota.
Terri – she/her/hers