Image: Lake County sr tech training 2013
Broadband Discussion Series
Links to upcoming Broadband Lunch Bunch discussion sessions and archived sessions where MN and national broadband leaders share insights and tips to transform communities.
Blandin Community Broadband Program webinars and discussion groups are designed to provide rural Minnesota leaders with information and resources they can use to help transform their communities into tech savvy places to live, work and visit. Communities serious about attracting new businesses, entrepreneurs, young people, and tourists must consider technology and Internet access as an essential amenity for community economic growth and vibrancy.
Blandin Broadband Lunch Bunch
A virtual series for 2021, Blandin Broadband Lunch Bunch took place the second and fourth Wednesdays of the month from noon-1:00 pm. Meetings alternated between Broadband Infrastructure and Digital Use and Equity. Click here to view report-outs from select sessions on the Blandin on Broadband blog.

Lunch Bunch sessions concluded in 4th quarter 2021.
---
Webinars are recorded and archived on the Blandin on Broadband blog (with the exception of Lunch Bunch). Click the links below to access the webinars.
Broadband Leadership Roundtable Discussions:
During the summer of 2020, weekly roundtable discussions were held on a variety of broadband-related topics with the goal of increasing the ability of local broadband leaders to solve their local broadband puzzle. Participants were invited to ask questions, promote broadband partnership opportunities, share positive experiences, and express frustrations. Host Bill Coleman had topics in mind, but participants could steer the conversation and initiate conversation around other topics.
Special Webinars:
Broadband Leadership Webinar Series: Creating Successful Broadband Infrastructure Projects
The coronavirus pandemic has made it clear that access to broadband is necessary for everyone. Communities cannot merely hope that a comprehensive broadband solution will be delivered to their doorsteps; local leaders must take an active role to ensure their community's long-term broadband needs are met — that broadband is an asset, not a constraint.
The series addressed broadband infrastructure project planning best practices and tips – from partnering effectively with ISPs and units of government, to working with broadband consultants, to successfully applying for public funds.
Topic
Description
Series Overview – March 31, 2020
A review of the entire broadband development process.
Setting the Vision – April 2
The hows and whys of developing a shared community broadband vision to engage community leaders, citizens, and broadband provider partners.
Broadband 101 – April 7
An introduction to various broadband technologies highlighting capabilities, liabilities, and comparative costs of each.
Community Broadband Surveys – April 9
An overview of broadband surveys including a comparison of random sample surveys and canvassing techniques, key questions, the importance of GIS mapping technology, and data ownership considerations.
Broadband Mapping – April 14
An introduction to broadband mapping data sources, with demonstration of various GIS capabilities for data display and grant eligibility determination. Strategies for challenging broadband map data will be discussed.
Ownership Models and Provider Partnerships – April 16
An overview of models concerning network ownership and operations providing options for working with existing and prospective partners.
Feasibility Studies – April 21
Presentation and discussion of the key elements of broadband feasibility study design, implementation, and use; including tips on selecting a consultant.
Federal and State Broadband Finance Programs – April 23
An overview of existing and emerging broadband finance programs.
Local Broadband Finance Options – April 28
An introduction to the finance tools available to cities, counties, and towns to assist in broadband development.
Communicating to Achieve Your Community Broadband Vision –
April 30, 2020
A strong messaging plan is essential to building citizen and elected official support for broadband projects. Learn how to plan your messaging strategy. 
Contact Us
Your feedback strengthens our broadband programs. Contact us to share your thoughts. You may also subscribe to our mailing list, or contact the following Broadband team members.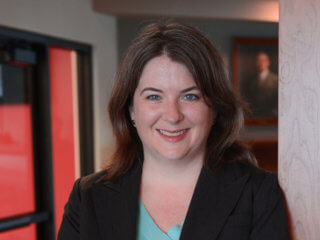 Community Broadband Program - Public Policy & Engagement
Direct: 218-327-8738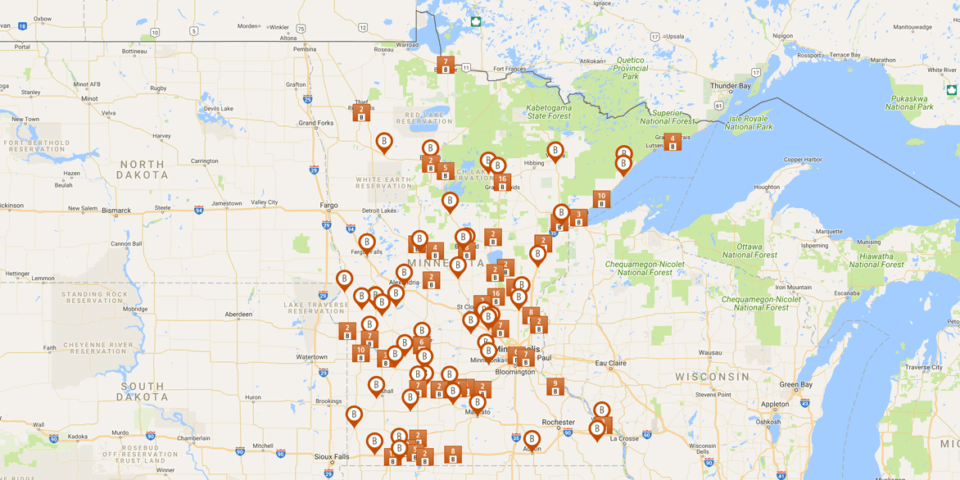 Spot Us
Hundreds of rural communities and organizations can live and work with broadband access.