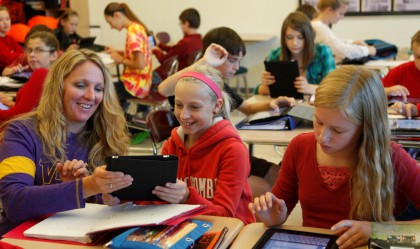 Broadband
Broadband has revolutionized business, government, education, work and lifestyles. Without robust broadband access and fully technologically literate populations, rural communities will be unable to take advantage of the extraordinary benefits that ultra high-speed, next-generation Internet can provide.
Since 2003, the Blandin Community Broadband Program has engaged at local, state and federal levels to ignite and sustain policies that support rural access to robust broadband. Guiding this work is a strategy board of public and private leaders to guide the initiative, and a vision.
Click the "Learn More" button for extensive details and for related community engagement work.