Image: Tall pines and birch
Nine Dimensions of Healthy Community
A community's health is made up of many separate but inter-related dimensions.
A healthy community is a place to live where all people can:
Meet their needs: economic, social, physical, cultural, and spiritual.
Work together for the common good.
Participate in creating their future.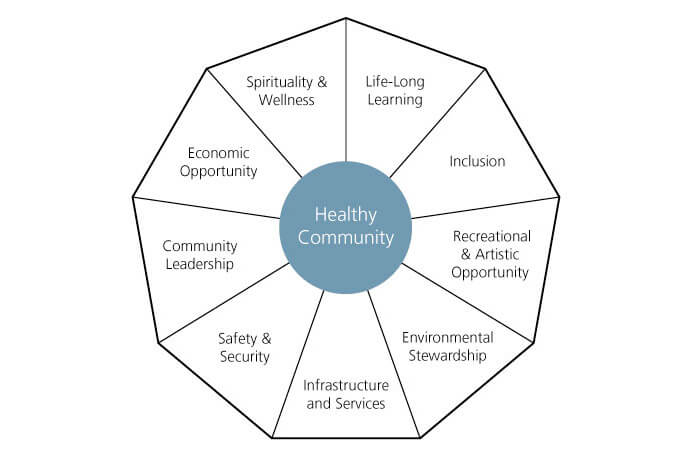 Descriptions and examples of the 9 Dimensions of a Healthy Community
Read/download this document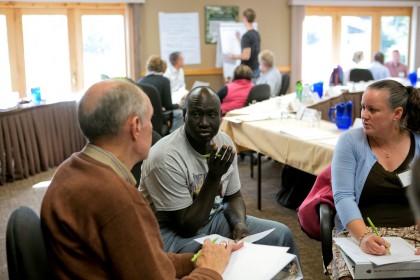 Conduct a community resource assessment of your community
Read/download this document
Contact Us
Your feedback strengthens our programs. Contact us to share your thoughts. You may also subscribe to our mailing list, or contact the following team members.