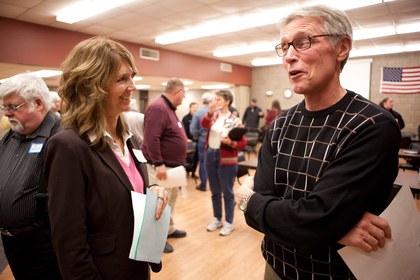 Our People
Rural passion. Community leadership. Committed connections.
Whenever you work with Blandin Foundation folks, you'll hear these phrases -- and see them in action. Trustees with the skills and vision to guide the Foundation toward bold, vibrant work. Staff to field your requests and link you to knowledge and experiences that strengthen your work.
Interested in joining us? Check our Careers for opportunities.
Department heads comprise the Senior Leadership Team, responsible for operations, work plans, policy decisions and staffing.
Blandin Foundation's trustees are community leaders who provide strategic leadership, stewardship and governance for the Foundation. They serve up to 12 years and represent a variety of perspectives from across Minnesota. Click here for a snapshot of their roles and responsibilities. For more about the work of the board, view the board committee charters.