Paula Troumbly
Senior Accountant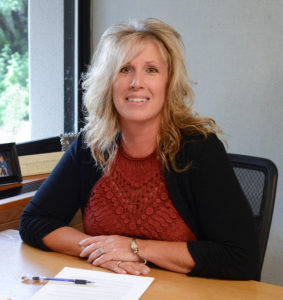 On the Foundation's Finance team, Paula coordinates and manages the accounting function for the accuracy and maintenance of the ledger accounts and resultant financial statements. She also handles daily cash management, financial reporting, grant compliance procedures and payable/payment processes and preparation of financial worksheets for the annual audit and 990PF tax return..
Paula holds a bachelor's degree in business management from The College of St. Scholastica and is a Certified Nonprofit Accounting Professional (CNAP) from the Not-for-Profit Services Association (NSA), and worked at an accounting firm and in banking before joining the Foundation staff. She is a member of the Nonprofit Financial Group of the North and the Foundation Financial Officers Group (FFOG).
A native of Grand Rapids, Paula enjoys volunteering at various community events and currently serves as a board member and treasurer for Bridges Kinship Mentoring. She sees a vibrant community as a place with opportunities for all children, living wage jobs and a strong economy, and a sense of community where people lend a helping hand.