Tim Schultz
Facilities Maintenance Technician and Coordinator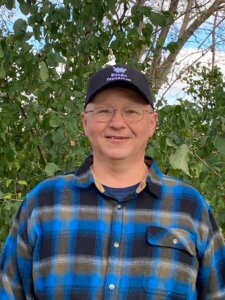 Living rural keeps me close to things that matter to me. Nature, for sure. Growing up, I worked and played in the lakes and woods north of Grand Rapids, and the open, rolling grasslands of central Nebraska. Today, my wife and I live on a country road, and enjoy the peace and quiet, and the wildlife that visits our yard. When we need a change of pace, we hook up our RV and hit the road, to explore and relax in rural places in Minnesota and all across the country. I hunt and fish wherever and whenever I can.
It keeps me close to family, too. Our nine grandchildren, who visit often, as well as our church family. Together, we enjoy music – I love to play guitar at home and at services – and a deep sense of community.
Creating a sense of community is also important to me at work. When our building is comfortable and safe, staff and our guests can do what they do best – generate ideas and projects that build up all the communities in the Grand Rapids area, and beyond. Everything about the building, heating and cooling, custodial work, maintenance, security, groundskeeping, makes that possible.
I earned an associate's degree in business management from Central Community College in Grand Island, Neb., and a bachelor's degree in management from the University of Phoenix. I also hold a boiler's license. Away from work, I'm active in my church, and volunteer at the local food bank, United Way, Community Café and YMCA.