Table of goal data by year
Year
25/3 Mbps
100/20 Mbps
2019
#13 of 87
98.46%
#7 of 87
97.56%
2018
#12 of 87
97.54%
#40 of 87
64.89%
2017
#15 of 87
98.47%
#32 of 87
64.18%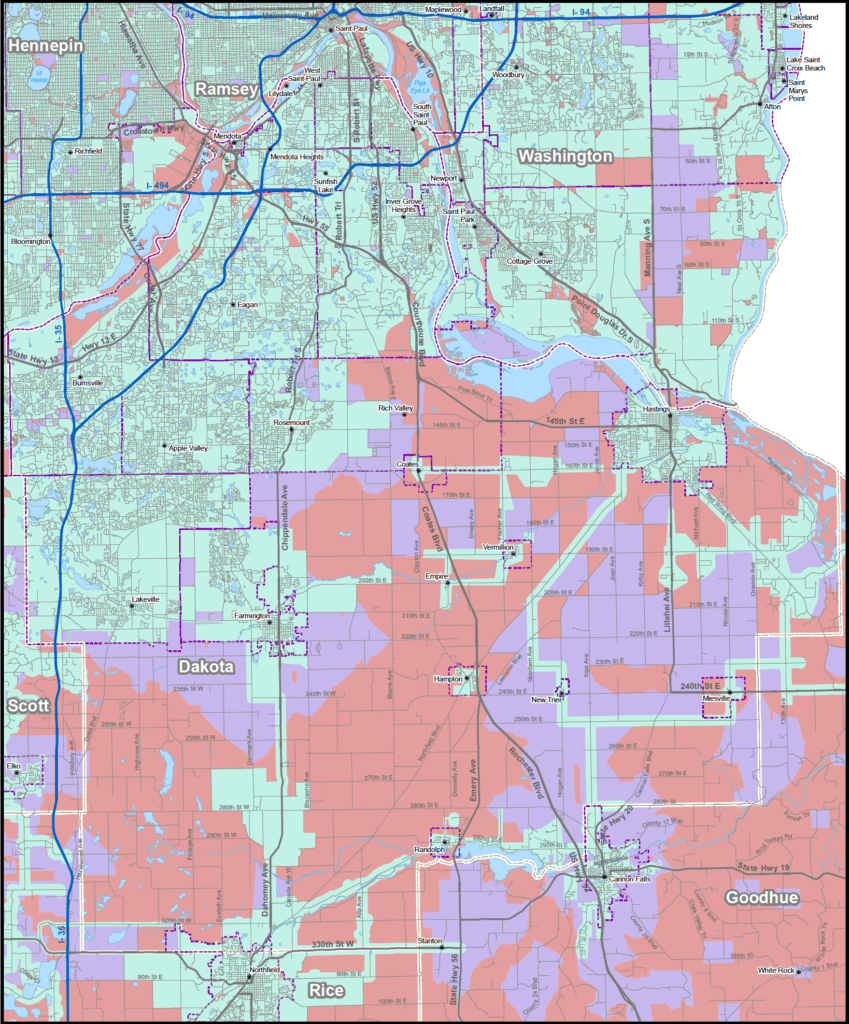 Rank: 7 (out of 87) for broadband access at speeds of 100/20 megabits per second (Mbps)
Dakota is poised to meet the broadband speed goals for both 2022 and 2026. They saw a great increase in access to speeds of 100/20 Mbps since the last mapping.
Dakota County has been working for years building a public network that connected government builds with a plan to opening up the network to third party providers. Over the years they have been generous in sharing administration forms and plans to help other communities looking to build better broadband.
They also benefit from being a metro county with higher population density, which makes it easier for a broadband providers to make a business case to offer faster services.
Dakota County could benefit from future grants. In 2019, Charter applied to upgrade service in Dakota. (That doesn't mean they will get the grant; they have only applied.)
Find more articles on broadband in Dakota County.
Has Worked with Blandin Foundation
No
Has Received MN Grant(s)
No
Government Districts
U.S. Congress: CD 2
MN Senate: 51, 52, 54, 56, 57, 58
MN House: 51A, 51B, 52A, 52B, 54A, 54B, 56A, 56B, 57A, 57B, 58A, 58B