Table of goal data by year
Year
25/3 Mbps
100/20 Mbps
2019
#40 of 87
87.85%
#75 of 87
43.02%
2018
#33 of 87
87.85%
#65 of 87
39.93%
2017
#47 of 87
75.73%
#55 of 87
39.93%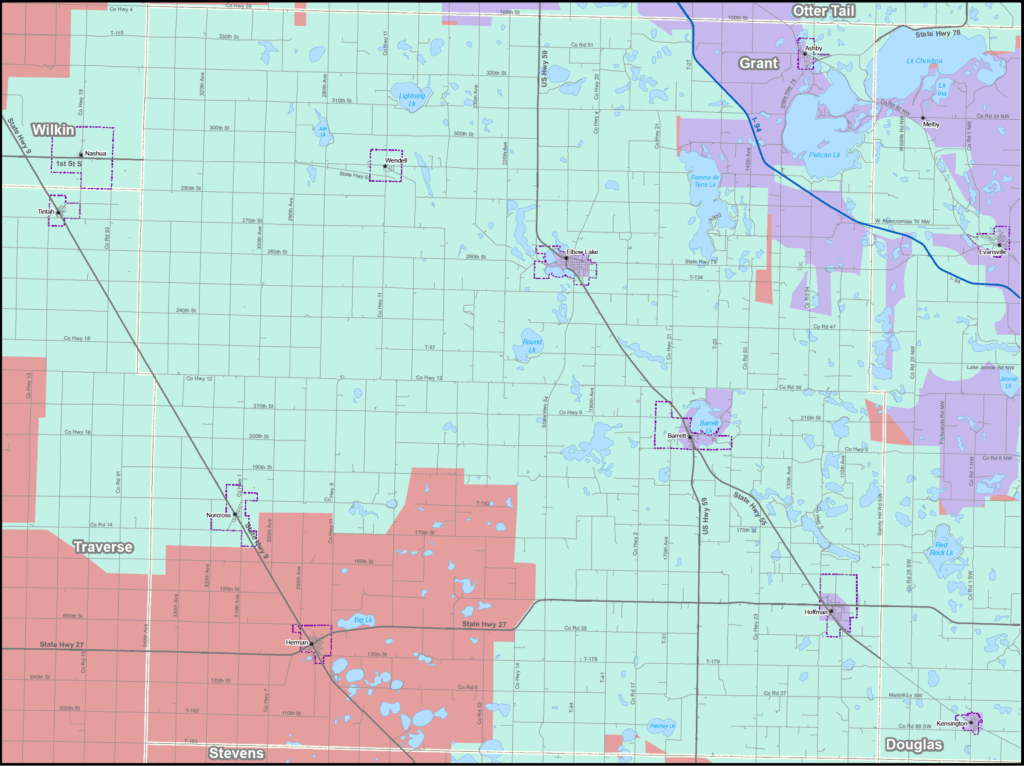 Rank: 75 (out of 87) for broadband speeds of 100/20 megabits per second (Mbps)
Grant County is not likely to make the speed goals for either 2022 or 2026. They are particularly behind when it comes to access to 100/20 Mbps and there has been little movement forward in the past few years.
In 2010, Grant County was part of an unsuccessful attempt by Federated Telephone to get federal (ARRA) funding. At about the same time (2013), the Minnesota Broadband Task Force heard from a librarian in Grant County about broadband access. So, although they have been aware of and working on the broadband issue for a while, recently there hasn't been much movement forward.
Grant is in a precarious position for two reasons: more than 10 percent of the county is unserved and more than 50 percent is underserved. This will have an impact on what kind of homework teachers can assign, the ability to start a home business and home resale value.
Find more articles on broadband in Grant County.
Has Worked with Blandin Foundation
No
Has Received MN Grant(s)
No
Government Districts
U.S. Congress: CD 7
MN Senate: 12
MN House: 12A