Ten communities selected for Blandin Leadership Programs
Grand Rapids, Minn. (June 20, 2017) – As part of its commitment to strengthening rural communities, Blandin Foundation has named 10 communities where it is making available Blandin Leadership Program training in 2018.
Blandin Community Leadership Program (BCLP)
Residents of Albert Lea, Alexandria, Benson/KMS (Kerkohoven, Murdoch, Sunberg), Dawson-Madison, Chisago Lakes area, East Range area (Aurora, Biwabik, Hoyt Lakes, Town of White), Thief River Falls and Winona will participate in intense eight-day training sessions specific to their community.
Blandin Reservation Community Leadership Program (BRCLP)
Residents of Bois Forte, Fond du Lac and Grand Portage, as well as Leech Lake, Red Lake and White Earth reservation communities will participate in intense, culturally specific seven-day training sessions specific to their communities.
Blandin Leadership Programs develop and train a broad base of local leaders to build healthy communities by building on community strengths. Topics covered during training include: identifying and describing community issues and opportunities through the lens of the 9 dimensions of a healthy community, effective interpersonal communication, building social capital, understanding community power and mobilizing community resources.
"A healthy community is a place where all people can meet their economic, social, physical, cultural and spiritual needs, work together for the common good, and participate in creating their future," said Dr. Kathleen Annette, president and CEO of Blandin Foundation. "We're honored to stand with rural communities across the state as they design and claim their futures."
Alumni of the program have used what they learned to advance community cooperation, be more welcoming, create economic development opportunities, and explore creative solutions for health, safety, housing, and education.
Each community's cohort will reflect a cross-section of the community: age, gender, ethnicity, and community sectors such as businesses, nonprofits, government, healthcare, and education, among others. Timing of application processes will vary by community.
A program of the Grand Rapids-based Blandin Foundation, BCLP has provided experiential leadership training for more than 7,000 community leaders from more than 600 rural Minnesota communities since it began in 1985.  BRCLP has provided training to more than 600 leaders in 11 Minnesota Indian Reservations since 2001. Both programs are underwritten by Blandin Foundation, which covers costs for training, materials, food, lodging and tuition
–END–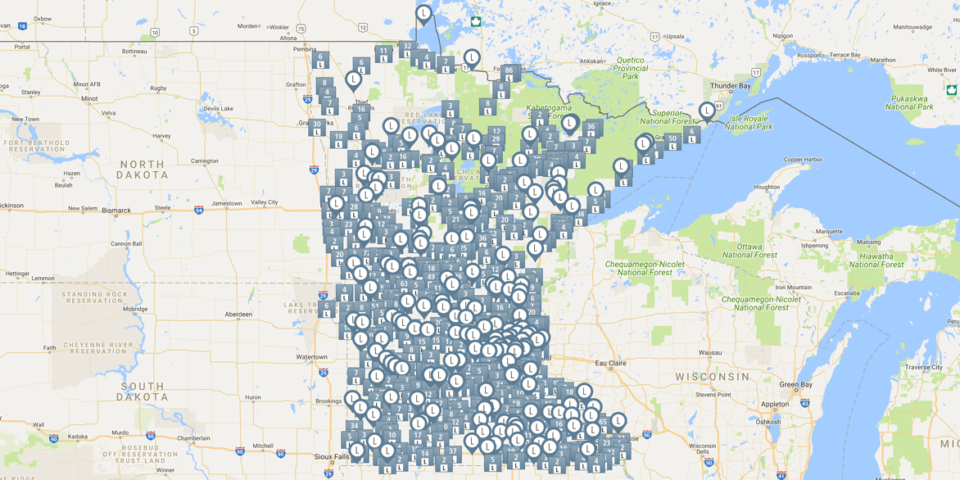 Spot Us
Over 7,000 BCLP alumni, more than 600 BRCLP alumni, and countless community leaders who have been a part of our three most recent programs.