Carolyn Olson
Executive Assistant to CEO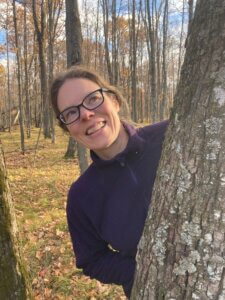 Living in rural, I get to observe up close, every day, how diverse and adaptable nature is. Seasons, water cycles, bird migration, hibernation all demonstrate the infinite number of changes, large and small, the natural world makes constantly to carry life forward.
Rural communities have cycles of their own. Companies arrive or leave, students move through their school years, and land gets used and reused. I enjoy seeing these patterns unfold and get modified as new ideas emerge and meld with a community's history, that becomes its present and future. I've seen this in every rural community I've lived in, whether there's fewer than 5,000 people or more than 20,000.
Supporting the work of the Foundation's executives and board is one way I feel like I help build the fabric of sustainable rural Minnesota communities. Maybe it's my background in chemistry, but I like that our aim is to create an environment where people feel they can experiment with new ideas about community, that build on people's collective wisdom about what's best for their place.
To unplug from my work, I swim in lakes near my home from ice-out in the spring to when the snow flies in fall. I pick berries, hike and ski at our cabin just outside the Boundary Waters canoe area. My family and I also travel across the U.S. and world.
Carolyn – she/her/hers