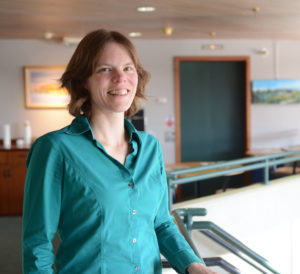 Carolyn serves as Executive Administrative Assistant for Blandin Foundation's CEO, Vice President and Director of Human Resources and Board Services. She also is a key point of contact for the Foundation's trustees. In this role, she handles correspondence, travel and meeting logistics, and document management.
Prior to joining the Foundation, Carolyn honed her administrative skills while teaching college laboratory classes. She is an active volunteer in the schools, sharing her time and expertise to bring energy and excitement to student learning.
Carolyn earned a bachelor's degree in Chemistry from the University of Minnesota Morris and a master's degree in Chemistry from Duquesne University in Pittsburgh, Pennsylvania.
She enjoys canoeing, hiking, camping, and traveling with her husband and two daughters.