Christy Hoskins
Programs Administrative Specialist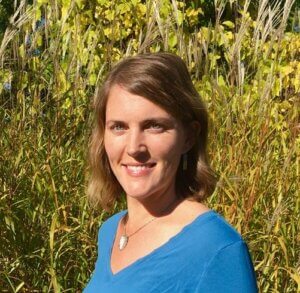 I love the natural beauty of rural places, the stillness and calm. I grew up playing in the woods and lakes of northern Minnesota, immersed in clean air and connected to nature, so rural is at my core. After spending time living in St. Paul, Minn., and Boulder, Colo., though fun and exciting, I came back to my hometown to appreciate the slower pace of life in a small community.
There is a resilience and hopefulness about people who live in rural places. We have less access to resources and opportunities, which creates challenges, yet there are plenty of talented and creative people in rural who have the motivation to work hard for a brighter future. Whether it's a fundraiser, community event, or school activity there always seems to be people willing to volunteer their time to help one another or make a positive impact in the community.
If you stop by the Foundation, you may see me at the front desk, I serve as a point of contact for staff and guests. As the Programs Administrative Specialist, I also provide administrative and programmatic support to the Innovation & Design team, along with coordinating work for our grants, rural capacity building and advocacy teams.
I graduated from Grand Rapids High School in 2004 and later completed my associate of arts degree at Itasca Community College. I have worked at the Foundation since 2015, and previously was a barista and bank teller. I am raising two school-aged kids (and multiple pets) in the house my dad grew up in; life is both chaotic and wonderful. I try to appreciate this chapter because I know it is fleeting. When I'm not working, I enjoy connecting with family and friends, taking walks, and spending time in the sunshine.
Christy – she/her