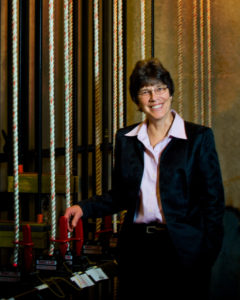 A resident of Bigfork, Minn., Dr. Heidi Korstad serves the Itasca County area as a member of the medical staff of Bigfork Valley Hospital, medical director of the Bigfork Ambulance Association and as a physician in the Scenic Rivers Clinic.
Heidi has worked as a volunteer in countries around the world, including Liberia, Guyana and Tanzania.  A graduate of the Blandin Community Leadership Program, she has been a major force behind Bigfork's acclaimed Edge of the Wilderness Performing Arts Center, including chairing the Center's building committee during its construction and serving as its technical director.
Passionate about lifelong learning, Heidi regularly volunteers in the Bigfork schools and teaches medical students through the Duluth Family Practice Residency and is a preceptor in a rural immersion program for University of Minnesota medical students.
A graduate of University of Minnesota, Duluth and the UMD Medical School and of family practice residency at University of Wisconsin, Eau Claire, Heidi is close to economic challenges of Itasca County's most rural areas, as well as those of the health care system.  Bigfork Valley Hospital is the largest employer in the Bigfork area.
Trustee since 2011