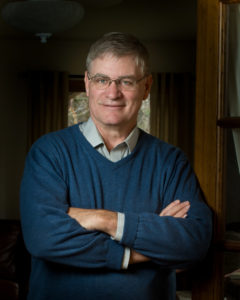 Mark Hawkinson is an economy builder and life-long resident of Itasca County.
He is president, CEO and treasurer of Hawkinson Construction Co, Inc., a role he has held since 1986, and is president and treasurer of Summit Materials since acquiring the assets of Brink Sand, Gravel and Ready-Mix in 2004. The family asphalt paving business employs 70 people.
Hawkinson has held a wide range of community leadership roles with Itasca County Family YMCA, MacRostie Arts Center, Reif Center, Northland Counseling Center, city and county comprehensive planning committees and others. He served on the board of directors and chairs the environmental committee of the Minnesota Asphalt Pavement Association. He holds degrees in accounting from the University of Minnesota and anthropology from University of Colorado, and is a graduate of Grand Rapids High School.