Missy Johnson
Community Relationships Specialist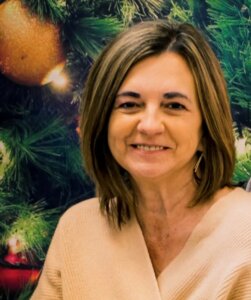 I love where I live! I learned lots and made great memories growing up on a farm in the area, riding horses, taking care of cows with my siblings and parents and milking cows occasionally on my grandparents farm on a Saturday morning. Now my days, and home, are filled with family and friends, sharing stories and lots of laughs.
My community has stood by me through some tough times, and I am stronger and more resilient because of the support of so many folks. I consider myself blessed to have made many friends along the way, and I love being active in community so our paths cross a lot.
I love that I get to fulfill this on a professional level as well. Greeting everyone, guests and staff, who stop by the front desk is the best part of my work day. It's so good to catch up with everyone, and stay connected to what's going on – in their lives and in our area. I learn something new in every conversation! Being a friendly face that helps make anyone feel welcome is so important to me. So is helping out with community needs, from fundraisers to volunteering at community events.
I have an Associates in Arts degree from Itasca Community College, and a bachelor's degree in business administration with minor in human resources and leadership from The College of St. Scholastica.
Away from work, I spend as much time as I can with my family and a whole batch of amazing grandchildren.
Missy – she/her