Peter Birkey brings extensive financial, investing and organizational strategy expertise to the Blandin Foundation board table.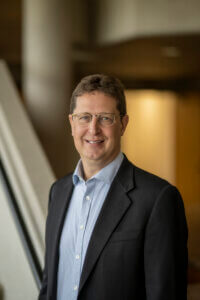 He currently provides strategic consulting advice on business strategy, asset allocation, enterprise risk, investments and personnel. He also serves on the board of Pretivm Resources, where he chairs the Corporate Governance and Nominating Committee, and is a member of the Audit Committee. He previously was Executive Vice President of public markets and strategy at Liberty Mutual and Senior Vice President of investment and risk management at Amerus Capital management. Peter has served on boards of energy and real estate companies in Europe, South America, Canada and the United States. Peter is a Chartered Financial Analyst (CFA), and obtained a Masters of Business Administration degree with highest honors from the University of Chicago, and a Bachelor of Arts in Economics and Business Administration from Coe College.
He currently serves as a Trustee at Coe College, where he is Secretary of the Board as well as a member of the investment, compensation and finance committees. Locally, he serves on the Board of Itasca Community College Foundation and United Way of 1000 Lakes. In addition to serving on local boards, Peter volunteers as a coach of youth sports and mathematics teams.
Trustee since 2019.