Theresa Stark
Accountant I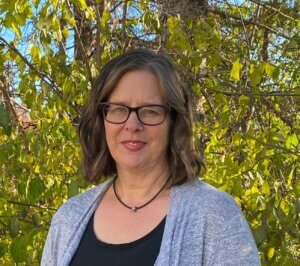 I was raised in central Minnesota farm country, where much of my family lived close by. I love the sense of family you find in a small rural town, and my husband and I feel so fortunate that our kids are surrounded by a community where people look out for each other and help each other out.
That strong sense of interconnectedness is important in my work life, too. It's such a good feeling to keep our accounting processes and systems humming smoothly so staff can focus their creativity and innovation on advancing our work with rural Minnesota communities.
I have a bachelor's degree in finance from St. Cloud State University, and here in Grand Rapids I volunteer with the Reif Dance Center Parents Organization and local youth sports. You'll often find me, my husband and our two teenagers camping, biking, hunting, or at the lake.