Dave Chura, Minnesota Logger Education Program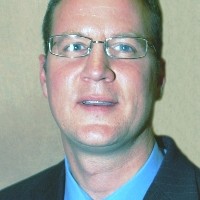 Dave Chura
Executive Director – Minnesota Logger Education Program
Program Administrator – Minnesota Master Logger Certification
The Minnesota Logger Education Program (MLEP) was established in 1995 to assist logging business owners in meeting ever-changing demands of their profession. MLEP provides assistance to Minnesota's logging community through educational programming. This objective is accomplished by partnering with numerous groups to identify needs and facilitating the development, design, delivery and evaluation of programs which focus on sustainable forest management, transportation, safety and business management.
What aspect or aspects of the VFVC initiative will have the most lasting value for your organization, the forest or the state?
The VFVC initiative benefited the Minnesota Logger Education Program in many ways.  The investments VCVF made in our educational efforts has allowed us to produce high-quality educational experiences and the caliber of the training has been recognized nationally.  Overall, the VFVC initiative helped bring together important stakeholders and policy makers to discuss, explore, and find common ground on forest management issues and opportunities for Minnesota.
What new experience have you had recently that impacts the way you view Minnesota's forests?
When I visit a logging job in Minnesota, I am always impressed with the commitment loggers have to sustainable, safe and professional operations.  It is reassuring to see the good working they are doing to take care of our forests.
In what way or ways do you see the work continuing that grew out of the VFVC initiative?
The VFVC initiative has helped establish relationships and goals that will continue to benefit the broad forest community and state as a whole for many years to come.
What do you hope Minnesotans perceive about their forests today?
I hope that Minnesotans understand the important role active forest management plays in ensuring forest growth & health, providing recreational opportunities and jobs.