Dave Zumeta, Minnesota Forest Resources Council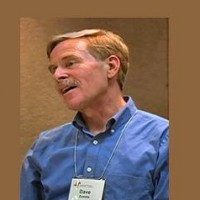 Dave Zumeta
Executive Director – Minnesota Forest Resources Council
Minnesota forests are managed with primary consideration given to long-term ecosystem integrity and sustaining healthy economies and human communities. Forest resource policy and management decisions are based on credible science, community values, and broad-based citizen involvement. The public understands and appreciates Minnesota's forest resources and is involved in and supports decisions regarding their use, management and protection.
What aspect or aspects of the VFVC initiative will have the most lasting value for your organization, the forest or the state?
The strong interpersonal, inter-organizational relationships that were developed over the seven years of the VFVC initiative will have the most lasting value for my organization, the Minnesota Forest Resources Council. The VFVC's capstone accomplishment, the 188,000 acre Upper Mississippi Forest conservation easement, will have the most lasting value for Minnesota's forests, for the State of Minnesota, and for future generations.
What new experience have you had recently that impacts the way you view Minnesota's forests?
I recently drove from eastern Minnesota across northern Wisconsin, the Upper Peninsula of Michigan, the Lower Peninsula of Michigan, and back across southern and central Wisconsin. Ten percent of the nation's forests are located in these three states. I was reminded anew of the importance of Minnesota's forests as part of a vast complex of deciduous, coniferous, and mixed forests in adjoining states and Canadian provinces, as I had been when the VFVC initiative tour to northwestern Ontario took place several years ago.
In what way or ways do you see the work continuing that grew out of the VFVC initiative?
The Blandin Foundation played a timely, critical role in convening political and forest resources leaders to develop a broad, common vision for Minnesota's forest environment and forest-based economy and communities. I am hopeful that Minnesota's Governor, legislative leaders, and other key individuals and organizations will build on the foundation laid by the VFVC initiative.
What do you hope Minnesotans perceive about their forests today?
Recent survey results clearly indicate that Minnesotans care deeply about forests. I hope that Minnesotans of all ages, ethnic groups and political persuasions continue to perceive their forests as vital to their quality of life.