So What? Regional Gatherings Report Out
How can rural Minnesota communities realize their greatest broadband opportunities?
A panel of broadband advocates and supporters responds to a summary of what actions rural participants in eight regional broadband gatherings across Minnesota this fall 1) commit to do to get better broadband, and; 2) think would help boost their efforts.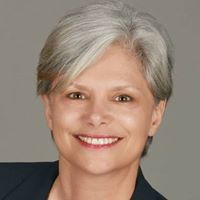 Tarryl Clark, Commissioner, Stearns County
Tarryl is Chair of Stearns County Board of Commissioners, representing its first district. She has lived in St. Cloud for 33 years.
She's an active member of the National Association of Counties (NACo) where she serves as Chair of its Telecommunications and Technology Steering Committee, workgroup lead for Digital Divide/Digital Equity, member of its Broadband Task Force, and Vice Chair of its Rural Action Caucus
She also serves as Treasurer of the Minnesota Inter County Association Board of Directors, and Chair-Elect of the State Community Health Services Advisory Committee.
Tarryl is a member of a variety of local, state and national boards, committees, and task forces, and has significant nonprofit, government, and higher education leadership experience including representing Minnesota's 15th district in the state Senate from 2006-2011. She served as Deputy Majority Leader in the Senate for most of her term.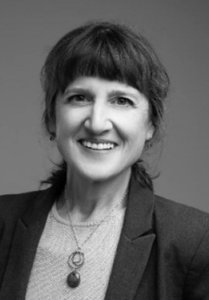 Angie Dickison, Executive Director, MN DEED Office of Broadband Development
Angie is the Executive Director for Minnesota's Office of Broadband Development where she leads broadband strategy and program development efforts for the state.  In this role, she also oversees a portfolio of $126 million dollars in broadband infrastructure investments through Minnesota's Border to Border Broadband grant program.
Prior to joining the team in Minnesota, Dickison served as Wisconsin's State Broadband Director. Working together with industry and community stakeholders in Wisconsin, she helped launch a first-in-the nation Telecommuter Forward Community certification program. During this time, she was appointed by FCC Chairman Pai to serve as a member of the FCC's Intergovernmental Advisory Committee.
Dickison has an MBA from the University of Wisconsin and was a 2014 Public Policy Fellow at the University of Minnesota's Humphrey School of Public Affairs.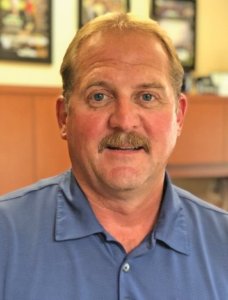 Brian Krambeer, President/CEO, MiEnergy Cooperative
Brian Krambeer is a graduate of Winona State University and has worked in the rural electric program for the past 34 years. He is the President/CEO of MiEnergy Cooperative, which is the result of a 2017 member-approved merger between Tri-County Electric Cooperative in southeastern Minnesota and Hawkeye REC in northeastern Iowa.
Brian has served as president of the Minnesota statewide managers group, his G&T's managers group, is President of the Southern Minnesota Energy Cooperative and currently serves on local economic development boards and a local bank board.
Recently, Brian has led MiEnergy's broadband initiative by partnering with two local telephone cooperatives to create an LLC company, MiBroadband, which will provide fiber and fixed wireless opportunities to rural and underserved areas.
In December 2019, Brian was selected to serve on the Minnesota Governor's Task Force on Broadband Committee.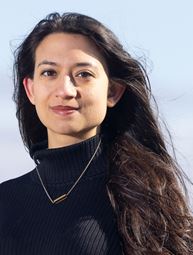 Benya Kraus, Executive Director, Lead for Minnesota
Benya calls home a fusion of Waseca, MN and Bangkok, Thailand. Searching for a pathway back to serve in her rural hometown after graduating from Tufts University in 2018, she realized that little infrastructure and cultural narrative existed to bring young talent back to small towns, rural, and economically distressed urban communities – particularly to engage in public service. She went on to co-found Lead for America, a national nonprofit that supports young talent in returning to their hometowns through two-year paid fellowships with the mission of catalyzing community renewal and strengthening our public institutions. Supported by the Bush and McKnight Foundations and ServeMN, Benya has returned home to Minnesota to launch Lead for Minnesota – the next state affiliate headquartered in her hometown of Waseca, where she supports homecomers across 30 rural communities in Minnesota, and over 200 nationwide. This summer, she helped spearhead the launch of the American Connection Corps in partnership with Land O'Lakes, supporting 50 Fellows across 16 states to provide local coordinating capacity to broadband efforts. In addition to Lead for America, Benya was appointed by Governor Walz and Lt. Governor Flanagan to the Minnesota Young Women's Cabinet and most recently the Governor's Workforce Development Board, and is involved in her hometown community as a board member of the Waseca Area Foundation, where she is helping to develop a rural entrepreneurial ecosystem in Waseca.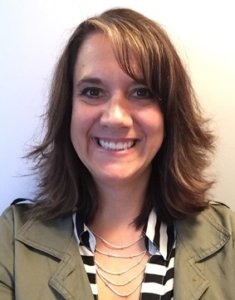 Bree Maki, Broadband and Regional Field Rep., Office of Senator Tina Smith
Bree has been with the US Senate since March 2015, first serving Minnesota for US Senator Al Franken and transitioned with US Senator Tina Smith. She works and lives in the region where she grew up, helping to make lives of all Minnesotans better. She believes government is everyone working together to understand challenges and strengths, and how to use them to find solutions and bring positive change for all people. The challenge is helping others to recognize we are all more alike than different. It is the "how" we get there that can stand in the way.
Bree is Vice Chair of the Lewiston-Altura School Board, Vice Chair of the Southeast Service Cooperative Board, and a member of the Winona County Childcare Taskforce and the Blandin Broadband Strategy Board. Bree holds a BS in Social Work from Winona State University.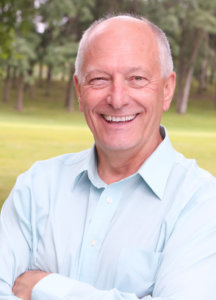 David Schornack, Director of Business Development and Sales, Arvig
David owned a variety of businesses prior to joining Arvig Enterprises in 1996. He currently serves as Director of Business Development and Sales, which includes managing the company's voice and Internet business, ILEC and CLEC operations, the sales team throughout a 5-state area, metro sales operations, directory and online advertising products, All State Communications, and the construction division (telecom, gas, and electrical) as well as overseeing new company acquisitions. Schornack earned his MBA from the University of Minnesota. He is active on area committees and serves on several boards throughout the state. He is on the Board of Western Telecommunications Association (WTA) and serves on the Minnesota Telecom Alliance (MTA) legislative committee.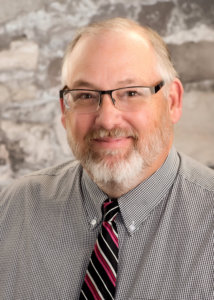 Jay Trusty, Executive Director, Southwest Regional Development Commission
Jay has served as the Executive Director of the SRDC since 2001. The SRDC is a nine county Regional Development Commission covering the far southwest corner of Minnesota, bordering on both Iowa and South Dakota. The SRDC is a federally designated Economic Development District that provides community, physical and economic development services. Previously, Jay was Community Health Services Administrator for Lincoln, Lyon, Murray, Pipestone Public Health Services, a four county joint powers agency also in southwest Minnesota. He has served as a Board Member of the Southwest Minnesota Housing Partnership and the National Association of Development Organizations, (NADO) and is currently Chair of the Minnesota Rural Broadband Coalition. Jay holds a Bachelor of Science degree in government from St. John's University and a Master of Science degree in special studies: public administration from St. Cloud State University. Jay served as a Chemical Operations Specialist in the United States Army Reserve from 1981-1984 and as a Combat Engineer Officer from 1984-1994.
Moderator:

Bill Coleman, Principal, Community Technology Advisors
Bill supports community economic development and broadband initiatives through innovative training, planning and implementation programs. He was a lead staff with the innovative Minnesota Star City Program before shifting his focus to technology-based economic development. Bill's current clients include community broadband leaders Blandin Foundation and the Benton Institute for Broadband & Society. In community and professional service, he is on the board of PCs for People, an analyst and juror for the Intelligent Community Forum and chair of TEDxMahtomedi.