Welcome and Tone Setting – Thursday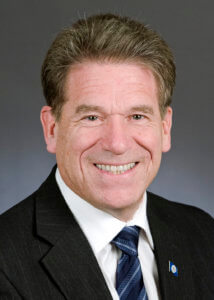 Mark Ritchie serves as President of Global Minnesota, the state's World Affairs Council, and is a leader in the effort to bring to Minnesota the first ever World's Fair focused on health and wellness. This World Expo will be integrated into the Global Goals Campaign designed to reach or exceed thee health-related Sustainable Development Goals (SDGs) by 2030, under the theme "Healthy People, Healthy Planet."
Mark was Minnesota's elected Secretary of State from 2007 to 2015 and currently serves as the Civilian Aide to the Secretary of the Army from Minnesota.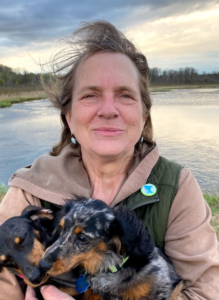 Bernadine Joselyn has served as director of Blandin Foundation's Public Policy and Engagement program since 2001. Here she leads efforts to facilitate the building of knowledge and catalyze community action around issues and opportunities that align with the Foundation's mission of strengthening rural Minnesota communities, especially the Grand Rapids area.
Beginning in 2003 she has led the foundation's broadband programming in rural communities across the state. She represents rural communities on the Governor's Broadband Task Force.
A native of Minnesota, Bernadine has a master's degree in international affairs and a certificate in advanced Soviet studies from Columbia University. Bernadine spent the first 15 years of her professional life in Soviet (and then post-Soviet) Affairs. She served seven years as diplomat with the U.S. Department of State, where —  after an initial tour in New Delhi, India — she was assigned to Moscow, Russia, and Washington, D.C., focused on the U.S.-Soviet/Russian relationship. After the collapse of the Soviet Union Bernadine left the diplomatic corps to work on international academic and cultural exchange programs with the International Research & Exchanges Board (IREX) and subsequently the Eurasia Foundation, where she oversaw a $5 million annual grant program.
In 2000 Bernadine returned to Minnesota to complete a second master's degree in public policy at the University of Minnesota's Humphrey Institute.