Image: Blog hero Plant Plate 09 boys dig in
GroundWork
News and ideas you can use to strengthen rural Minnesota communities.
New workforce development model realigns education with employment opportunities in rural Minnesota
by Blandin Foundation Posted in Grants

Minnesota leads the nation in the demand for highly-skilled workers. According to the Governor's Workforce Development Council, by 2018, seventy percent of Minnesota jobs will require postsecondary education. Technology, however, is changing job demands at a rapid pace and the result is a talent mismatch, says a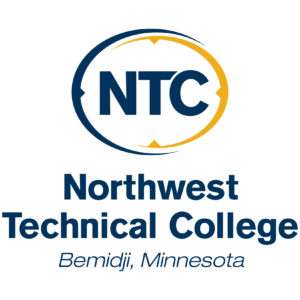 recent Positively Minnesota report. Jobseekers are not accessing the education they need to fill the jobs available.
For example, a 2011 survey showed that almost half of Minnesota manufacturing companies had vacant positions due to a lack of qualified applicants. In fact, Bemidji and the surrounding area currently has 8% unemployment, the highest rate of any regional center in the upper Midwest, and poverty in the region is more than 200% higher than the statewide average.
The labor force is aging and the skills gap continues to grow at an alarming pace. That, paired with the loss of skilled labor due to the oil boom in North Dakota, has left many northern rural communities at a disadvantage.
The Minnesota Innovation Institute (MI2) is focused on finding solutions.
Working with Northwest Technical College, Greater Bemidji and the Department of Employment and Economic Development, MI2 is creating a "Private led, Private driven" model to refocus workforce development.
In this model, private companies will communicate their needs to entities like education and economic development organizations, who will then facilitate a response to those needs.
"We are pulling the workforce pipeline from the job backwards; realigning education and employment systems to support getting qualified candidates at the speed of industry," said Dr. Mary Eaton, President of The Idea Circle, partner of MI2. "This is no small task; but this partnership is thinking differently to make our workforce pipeline work for business."
Manufacturing has surfaced as a central need in Bemidji and the surrounding communities. For this reason, Northwest Technical College and the Minnesota Innovation Institute are teaming up to develop a curriculum geared toward filling in the existing skills gap to strengthen the economy.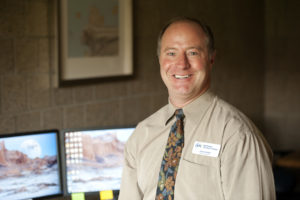 "Ultimately, our partnership believes if we strengthen companies, we build opportunities for individuals; and, if individuals have good-paying jobs then our communities thrive," said John Centko, Provost for Northwest Technical College in Bemidji.
A $175,000 grant from the Blandin Foundation will help connect MI2 with area companies to assess their workforce needs and develop a Mechatronics career path at Northwest Technical College. This program will educate future operators, technicians and engineers to fill the skills gap at area manufacturing companies. Students can begin to enroll in this program starting fall 2014.
As the race for talent becomes increasingly fierce, this pioneering workforce model will equip rural Minnesotans with the necessary training to become front runners.
For more information, listen to a recent Minnesota Public Radio report.
Sign Up for E-News
Subscribe to our periodic newsletter for updates and opportunities about vibrant rural Minnesota.