Image: Blog hero Plant Plate 09 boys dig in
GroundWork
News and ideas you can use to strengthen rural Minnesota communities.
Cultivating young rural leaders
by Blandin Foundation Posted in Rural Capacity Building, Vibrant Rural
More than 10,000 rural Minnesota middle and high schoolers are celebrating National FFA Week this week, with activities that range from meeting with government officials to hosting community meals and the Jackson County area's annual barnyard for kids.
FFA may be more familiar by its former name – Future Farmers of America – but FFA's scope today reaches far beyond farms. It provides youth an opportunity to prepare for career success through events that develop skills such as public speaking, communication, and hands-on job experience in fields such as research, technology, business, management, communications, the economy, and other careers.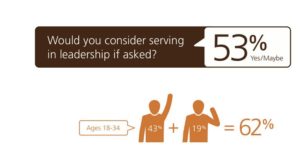 These skills also are key to community success. According to the 2013 Rural Pulse, 62 percent of rural Minnesotans ages 18-34 would consider serving in a community leadership role when asked. With a crop of 10,000 youth with skills that are hallmarks of community leadership, why wouldn't communities ask?
Many students already are finding opportunities to apply their skills to community work. The Foley FFA chapter tested more than 60 wells in central Minnesota's Benton County, then accessed funds from the Minnesota Intelligent Rural Communities broadband project to build a database and online map of results, which has become a crucial tool to monitor water quality in their area.
Sign Up for E-News
Subscribe to our periodic newsletter for updates and opportunities about vibrant rural Minnesota.