Image: Blog hero Plant Plate 09 boys dig in
GroundWork
News and ideas you can use to strengthen rural Minnesota communities.
Cradle-to-Career Pipelines Prepare Students for Lifelong Success
by Blandin Foundation Posted in Vibrant Rural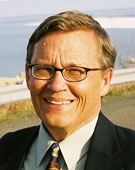 Today we welcome Dane Smith, president of Growth & Justice, a research an advocacy organization that develops innovative public policy proposals based on independent research and civic engagement.
For Minnesotans with roots  in country life or smaller towns,  there are certain treasured historic images that reflect the values and advantages of rural communities:  the communal barn-raising, the church social, the one-room schoolhouse, or in more recent years, the entire town attending high-school graduation ceremonies, or rallying around the local schools' sports team.
Over the last century, in northern Minnesota particularly, this community cohesiveness around schools and education has been the secret to unifying  diverse people, some of whom were enemies in the old world.     In the last century, immigrants seeking jobs on the Iron Range and in forestry and agricultural sectors drew from an amazing variety of eastern and northern European nations, with very different religions, languages and cultures.    And the high quality of Minnesota's rural education produced a tremendous human asset that benefited our entire state, and nation.
That communitarian advantage, where the entire village took some responsibility for each other and for each other's children,  is taking a new form as Minnesota enters an exciting new era of more worldly rural diversity.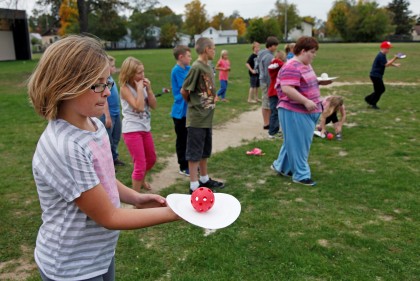 In an op-ed that Growth & Justice distributed recently to news media throughout rural Minnesota, we showed maps in 1980, 2010,  and projected for 2040,  that show a rapidly diversifying racial mosaic for Greater Minnesota.    The 2040 map projects most rural counties will have more than 10 percent people of color, and more than a dozen counties are projected to have between 20 percent and 50 percent people of color. The report that produced those maps, by the group Policy Link, highlights stories of progress and success in Worthington and Willmar, two rural cities that have seen economic growth as a result of their growing immigrant populations.

The same report wisely puts extra emphasis on meeting the needs of children, reflecting the growing consensus in Minnesota — shared by experts and business leaders — that our economic future depends on eliminating the education opportunity gap that exists for low-income students and students of color.    And among more than a dozen policy recommendations for moving Minnesota toward more equitable growth, one stands out: Minnesota must create "cradle-to-career"   pipelines to prepare students and workers for lifelong success.
Emerging examples of this new kind of local leadership can be found in new "student success" partnerships that are emerging in Austin, the Itasca County area, Northfield, Red Wing and St. Cloud. These partnerships have in common a specific theory of change developed by the Strive Together network based in Cincinnati.  But the principles in this theory are being replicated in other rural Minnesota communities as well, as demonstrated by the progress in Willmar and Worthington, and the trend hopefully will become a statewide movement.
Each of the Strive partnerships relies on a broad and formal collaboration among local schools and colleges, parents and students, nonprofits, businesses, philanthropies, and other community partners. Each partnership is developing a birth-to-career roadmap for their students, with specific goals such as kindergarten readiness or reading proficiency by third grade, and establishing action networks to identify specific interventions to achieve the goals. There is strong emphasis on data and results and multiple measures of academic, social and developmental success, as well as the fostering of personal relationships that often are crucial to unlocking human potential.
Although the Strive model aims to close opportunity gaps for low-income students and students of color, the framework is focused on improving the performance of ALL students.  All children will do better when the entire community has a stake in birth-to-career improvements and supports postsecondary and to career readiness.
Rural Minnesotans have always understood that it takes a village to raise a child to maximum potential, and it's encouraging to see this historic principle being adapted for the 21st Century.
The Minnesota Statewide Student Success Movement is being boosted by Growth & Justice, one of the state's respected policy research and advocacy organizations. Blandin Foundation awarded a three-year, $300,000 grant to initiate and coordinate, along with many partners, the network of student success efforts in the state.
For additional information, contact:
Dane Smith
President
Online: http://www.growthandjustice.org/
Twitter: @GrowthandJust
Sign Up for E-News
Subscribe to our periodic newsletter for updates and opportunities about vibrant rural Minnesota.