Image: Blog hero Plant Plate 09 boys dig in
GroundWork
News and ideas you can use to strengthen rural Minnesota communities.
RREAL installs first solar heating system in Itasca
by Blandin Foundation Posted in Grants
We received an exciting call today from a Grand Rapids resident letting us know that today was the day solar panels were being installed on his house by the Rural Renewable Energy Alliance (RREAL). As a rural Minnesota-based organization, RREAL works in partnership with Community Action Agencies and Habitat for Humanity affiliates to provide residential solar heating systems for those in need. Last year, Blandin Foundation awarded a $50,000 grant to support RREAL's installation efforts in Itasca County. After working with Arrowhead Economic Opportunity Agency and KOOTASCA Community Action to identify eligible households, RREAL is now planning to carry out at least five installations in our home giving area while also educating local organizations and residents on the benefits of solar heating for lower-income households. It's exciting to see the work in action. Thanks for the call!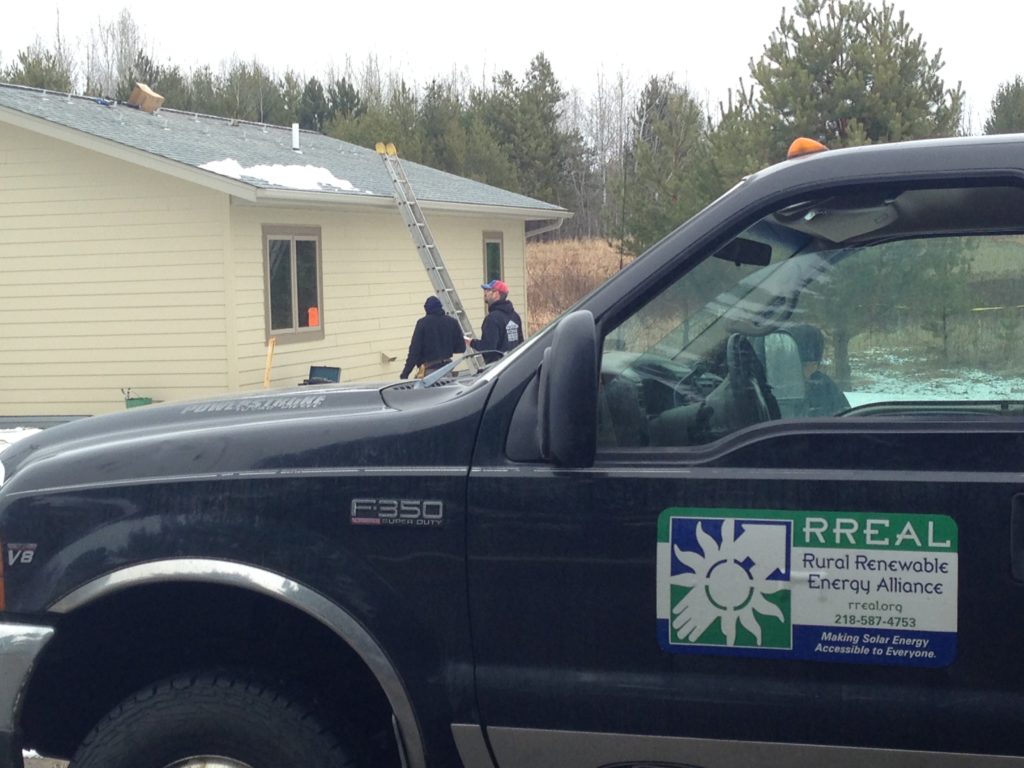 Sign Up for E-News
Subscribe to our periodic newsletter for updates and opportunities about vibrant rural Minnesota.