Image: Blog hero Plant Plate 09 boys dig in
GroundWork
News and ideas you can use to strengthen rural Minnesota communities.
NTIA launches Community Connectivity Initiative to help local leaders plan for broadband; Blandin Foundation signs on to partner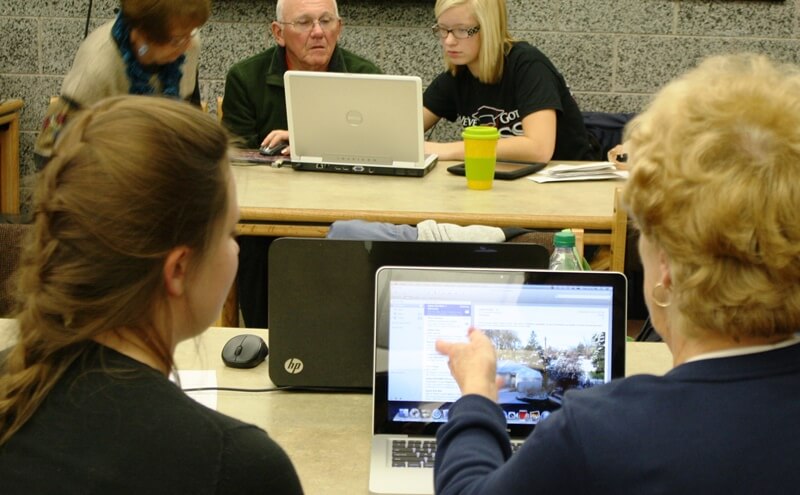 by Blandin Foundation Posted in Broadband
As part of the ConnectALL Initiative announced by the White House yesterday, the National Telecommunications and Information Administration (NTIA) will develop and launch a new online tool to help local leaders identify broadband needs in their community and connect them to the necessary resources to move forward.
Blandin Foundation, along with a stellar list of national partners, will work closely with NTIA to help create and deliver the tool to rural Minnesota communities.
The Community Connectivity Initiative's emphasis on community leadership as the vehicle to close the digital divide aligns well with the work we've done in nearly 70 communities across rural Minnesota since 2003.
From NTIA's release:
The Community Connectivity Initiative recognizes the important role communities play in assisting the Obama Administration's efforts to close the digital divide. While we have made significant progress, there is more work to be done, and we look forward to closely collaborating with communities, partners, and the public to achieve our goals.
We look forward to partnering in this work to bring the resources and knowledge generated at the national level to our communities here in rural Minnesota. We will keep you posted!
In support of the President's announcement of the ConnectALL Initiative yesterday, a new white paper on the economic benefits of broadband access was released. Check it out!
Sign Up for E-News
Subscribe to our periodic newsletter for updates and opportunities about vibrant rural Minnesota.