Image: Blog hero Plant Plate 09 boys dig in
GroundWork
News and ideas you can use to strengthen rural Minnesota communities.
Redwood area, Lower Sioux: Building cultural bridges to strengthen a divided community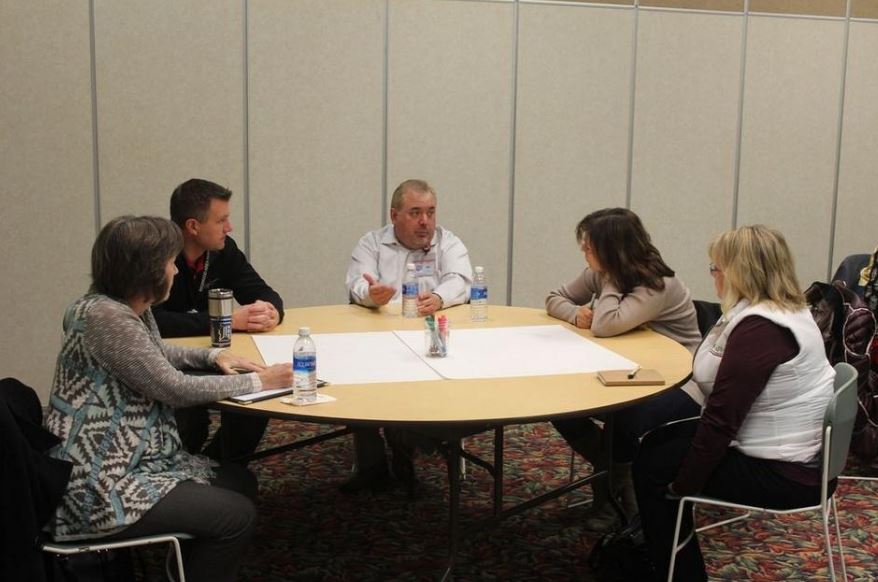 by Blandin Foundation Posted in Rural Capacity Building
"For generations in the Redwood area, two very distinct world views have existed in the people who call it home." — Troy Krause, Redwood Falls Gazette
Last month, residents of the Lower Sioux and Redwood area communities came together to talk, listen and plan for a brighter future — one where collaboration and mutual respect was not only possible, but prevalent.
With the guidance of facilitators Jerry Nagel and LaMoine LaPointe, the group "talked about everything from successful communication experiences that have occurred in the past, as well as the conversations that need to take place in the future."
So what's the way forward? Attendees recognized the importance of mutual understanding and a willingness to listen authentically.
LaPointe said the group was forging the path for future generations to build meaningful relationships. He said, "the way to end misunderstanding and to embrace differences begins when [the] younger generation sees the older generations doing it."
The next phase is to have the two groups come together on an effort to help bring people of both communities together.
"There is really something amazing about getting a group of diverse individuals together to some problems," said Lisa Drafell, author of Redwood Gazette Falls' Progress On column. "This, my friends, is the beauty of people. We are all a big, messy group of differences and commonalities."
Read more about the gathering:  Redwood area, Lower Sioux representatives meet to discuss collaborative efforts and Meeting of the Minds
Sign Up for E-News
Subscribe to our periodic newsletter for updates and opportunities about vibrant rural Minnesota.