Image: Blog hero Plant Plate 09 boys dig in
GroundWork
News and ideas you can use to strengthen rural Minnesota communities.
New Dental Clinic Leaves Bigfork Residents Smiling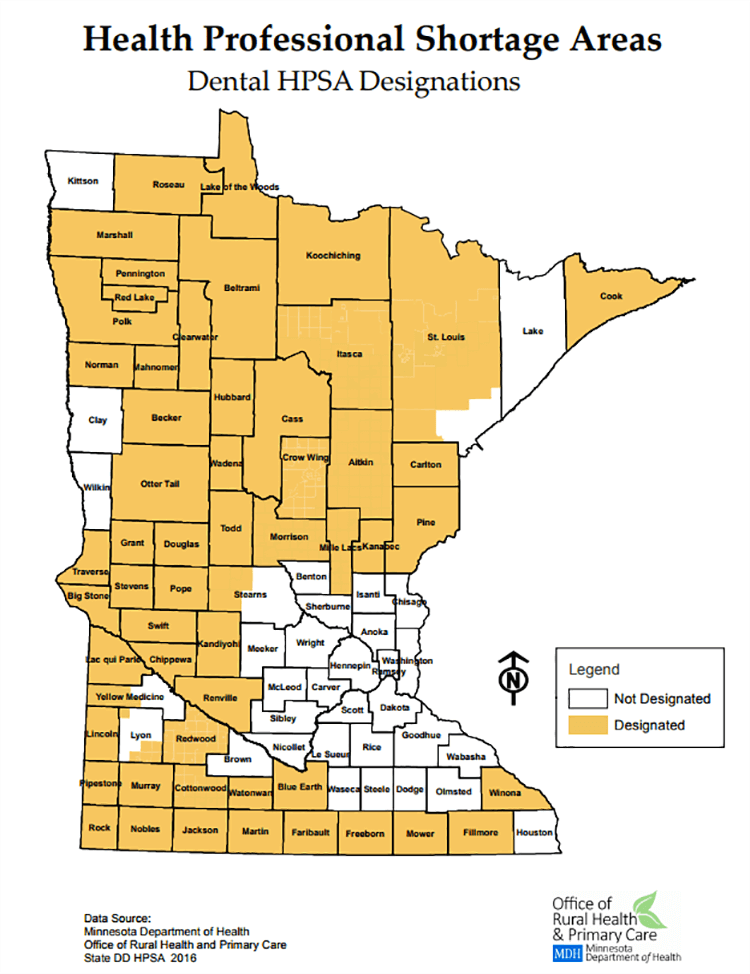 by Blandin Foundation Posted in Grants, Vibrant Rural
Labeled a silent epidemic by two previous surgeons general, oral disease is on the rise in the United State as access to dental care dwindles in hard-to-reach places. At home in Minnesota, remote rural areas grapple with unrealistic dentist-to-patient ratios, distance to clinics, lack of transportation and clinics that cannot afford to accept dental assistance.
When the only practicing dentist in Bigfork, Minnesota, serving about 3,000 people, signaled he was ready to retire, the community was concerned.
"If there wasn't a clinic in town, hands down people would have neglected their dental care," said Travis Luedke, human resources/business development director for Scenic Rivers Health Services (SRHS).
"The drive to Grand Rapids is a significant barrier. Who's going to take a full day off work and drive 80 miles round trip to have your teeth cleaned?"
As community leaders contemplated solutions SRHS, an existing community health partner, stepped forward. SRHS is a nonprofit medical, dental and supportive health services organization that operates six medical clinics and four dental clinics in three northern Minnesota counties.
After a one-month effort to renovate and update the existing dental office in Bigfork to better serve its residents, the Bigfork Dental Clinic opened its doors on July 1st, 2017.
What does this mean for the people living in the area?
"The renovated clinic will have double the impact of dental care for residents," said Luedke, SRHS' Human Resources/Business Development Director. "We expanded the facility from two to four operatories [patient rooms] and will have two full-time dentists. Prior to the new facility, the dental office was open three days a week and appointments were way backed up."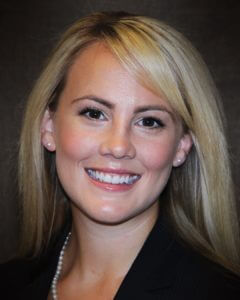 Beyond expanding availability to current patients, services are offered to those on dental assistance.
"Many dentists in Minnesota can't accept Medical Assistance patients because the reimbursements are so low," said Luedke. "It's not financially feasible.  Additionally, we can serve individuals and low-income families that haven't had care for years with our sliding fee scale program, which offers free or discounted services to patients."
Dental patients are benefiting from improvements like electronic records, digital X-rays instead of film, new lighting equipment, tables and dental chairs in examine rooms, funded in part by a $50,000 Blandin Foundation grant.
While existing partnerships between Scenic Rivers Health Services, Bigfork Valley Community Foundation and Bigfork Valley Hospital were instrumental in the process to transition from a private to a nonprofit practice, community passion willed the idea into reality, said Luedke.
"Local community members applied steady pressure and voiced their needs," he said. "They wanted dependable access close to home and are really excited it's happening. Now that the clinic can serve more people – both in numbers and of different incomes – parents are excited to get their kids in."
To learn more about projects funded in Bigfork, visit our Partner Directory.
Supporting articles
http://www.yesmagazine.org/people-power/how-alaska-tribes-solved-their-dental-health-crisis-20170901
http://www.motherjones.com/politics/2017/09/teeth-dentists-dental-therapists/
Sign Up for E-News
Subscribe to our periodic newsletter for updates and opportunities about vibrant rural Minnesota.