Image: Blog hero Plant Plate 09 boys dig in
GroundWork
News and ideas you can use to strengthen rural Minnesota communities.
Boosting Student Success by Meeting Needs In and Out of the Classroom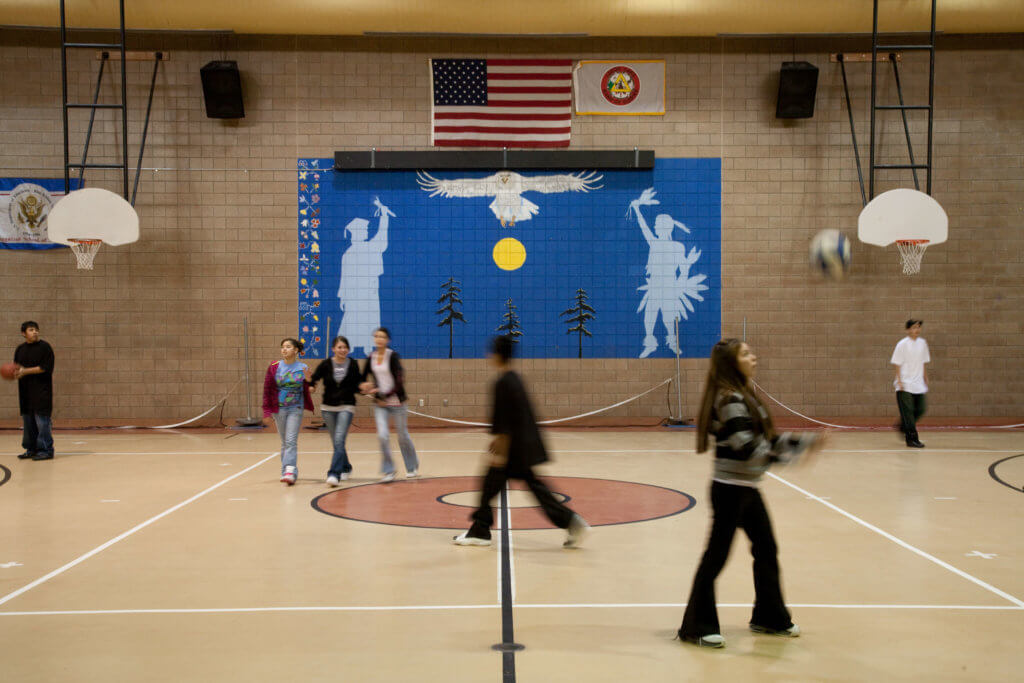 Deer River School gym
by Blandin Foundation Posted in Grants
Deer River Implements Full Service Community Schools Model to Improve Student Outcomes
Up to two-thirds of a student's ability to succeed in school is determined by what happens out of school.
A child who is hungry or cold, in pain due to untreated medical needs, or exposed to traumatic stresses can have trouble with memory, attentiveness, and the ability to develop the social-emotional and cognitive skills required for success in school.
Teachers and staff at King Elementary School in Deer River, located between Grand Rapids and the Leech Lake Reservation, saw firsthand how out-of-school conditions impacted their students.
"Many of our students were not having their basic needs met," said Chad Evans, out of school programmer for Deer River Schools. "We wanted to ensure kids had access to mental health care, healthy foods, dental care, vision and hearing care, and even lice treatments."
The school had a track record of forging partnerships with local organizations to help students succeed but it wasn't always coordinated or sustained. And they knew they were only scratching the surface of students' needs.
In 2015, staff began exploring the Full-Service Community Schools model, a program that recognizes schools' roles as community hubs. It encourages development of strong, lasting community partnerships centered on whole-child support rather than a narrow, school-only approach to student success.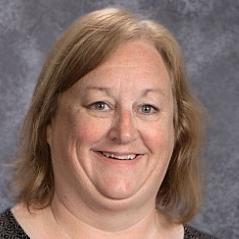 After deciding the model was a good fit, Deer River Schools applied for and was awarded a $130,000 grant from the Minnesota Department of Education a year later to hire a Full-Service Community Schools coordinator, participate in program-related training and purchase supplies to implement the program.
To start, the school needed to have a firm grasp on the what student needs looked like before they could begin to meet them. As a reservation border community, King Elementary School student population is approximately 40% Native American. For this project to positively impact all students, it was vital that the school intentionally reach out to, and hear from, the tribal community.
The district superintendent was familiar with an organization, Marnita's Table, that pioneered a model called Intentional Social Interaction. By intentionally inviting people usually left out of conversations that impact their lives, they set the stage for meaningful engagement with hard-to-reach populations.
"We chose Marnita's Table to guide our community engagement process because we found that by going into each community and holding several dinners, we could pinpoint the data relevant to the struggles and strengths of each community that could guide our work," said Evans.
With the support of a Blandin Foundation grant and other funding, Marnita's Table used their unique process to engage Deer River area residents in conversation around the challenging topics of mental health, poverty and race and how they impact students.
Gatherings were held in Deer River, Ball Club and Inger to create comfortable and safe spaces to authentically engage Native and non-Native community members. The Marnita's Table project coordinator, intentionally selected, was an enrolled member of the Leech Lake Tribe, which helped build trust among community members.
"Through the Community Needs Assessment, we learned that our residents feel the school is the hub of the community and our services reach further than area youth we directly serve," said Evans.
Prior to the Community Needs Assessment, Deer River Schools already offered college classes to adults, fed families with their food shelf, clothed kids and adults through their clothing closet, brought students to the dentist and arranged mental health care for youth.
"We already worked with families to ensure they were equipped to meet the needs of youth, but the community wanted and needed more…and they wanted to help," said Evans.
Based on learnings made during the Community Needs Assessment conversations, teachers and administrators have teamed up with parents and local organizations to create an action plan that outlines specific areas of opportunity.
The Full-Service Community Schools Leadership Team meets regularly to keep the work moving in the right direction by researching examples from other schools and identifying potential community partnerships to improve students' abilities to be present at school. This year the team is focusing on meeting students' health needs and strengthening family-school connections.
The team is also working on a project to bring essential services under one roof, including tribal government, city government, WIC, the food shelf, fitness center, gymnasium, cultural center, a gathering space, a physical therapy space, and the Deer River Healthcare Foundation.
"Our school is a Full-Service Community School because we need to be, but we already were one before," said Evans. "Now we are just doing it better and more organized."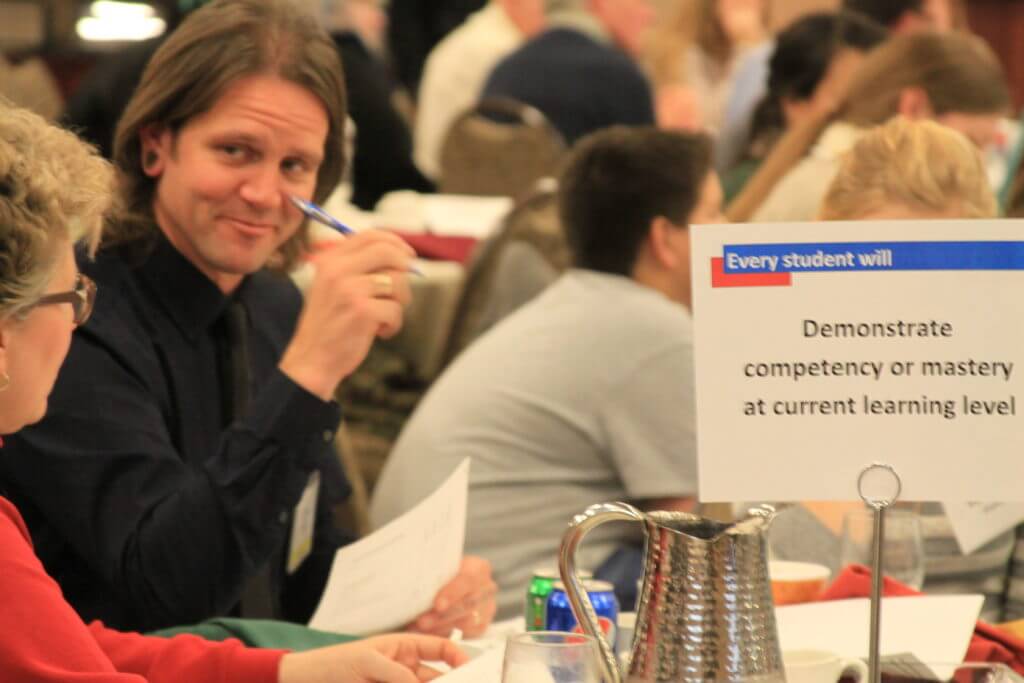 Sign Up for E-News
Subscribe to our periodic newsletter for updates and opportunities about vibrant rural Minnesota.