Image: Blog hero Plant Plate 09 boys dig in
GroundWork
News and ideas you can use to strengthen rural Minnesota communities.
ElderCircle's Assisted Transportation: Making Health Care Accessible for Rural Older Adults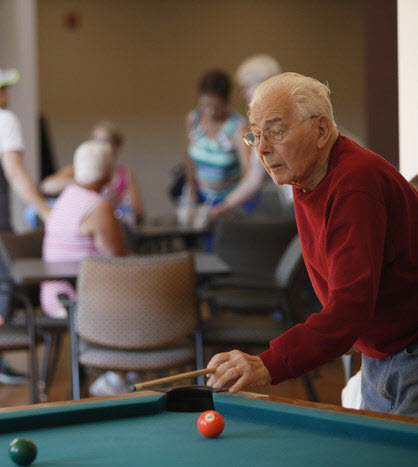 by Alie McInerney Posted in Rural Capacity Building
It's hard to get around in rural places without a car. It's even harder when you're older.
There are some things you just can't miss or put off, though, if you don't have a ride. Dialysis, radiation, and surgery to name a few.
"Health care is pretty important at our age," joked Jan Erickson, a retired volunteer driver with ElderCircle's Assisted Transportation Program. "People need a way to get to the doctor – their health depends on it."
The Assisted Transportation Program links volunteer drivers with adults 60+ throughout Itasca County who are in need of transportation to medical appointments. Jan and her husband Erle are two of ElderCircles' 40 drivers active in the program – but there is an immediate need for more volunteer drivers.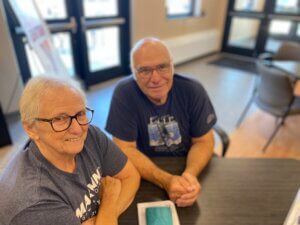 "We started four years ago because we had a friend that needed rides to dialysis appointments," said Jan. "We saw the need and decided to volunteer. Now, most of our rides have become friends."
When COVID safety measures ramped up in 2020, Erle continued driving while Jan stepped back because of her asthma.
"People still needed rides," said Erle. "Some drivers dropped out because of COVID and some left for the winter."
Erle, who's known by clients for his level of personalized care and attention, said COVID has been difficult because he needed to wait outside at various appointments and couldn't provide the same door-to-door service clients are used to.
"People request him because of his caring service," said Jan of Erle. "He makes sure they get to their appointments safely and that they get back into their house. He takes good care of them. I tell him he should have been a nurse instead of a mechanic."
Jan and Erle travel all around Itasca County – from Deer River to Bigfork, Grand Rapids to Hill City – to pick people up and bring them to appointments near and far.
"A few years ago, we went down to the Cities, but it's mostly here and Duluth," said Erle.
Jan recalled a friend whose husband needed care in Duluth and was transported by a medical vehicle costing $250 for a one-way trip.
"I told her that's outrageous and would be a hard hit to almost any senior's budget," said Jan.
Volunteer drivers are reimbursed mileage from the time they leave their home until they return home. ElderCircle sends a cost share statement to clients stating the cost of the ride. Clients have the opportunity to participate in that cost based on the client's income level, but no one is turned away for their inability or unwillingness to participate in the cost of their ride.  The program is supported through Older Americans Act funding.
"It's an extremely important program because there's a lot of people out there that, for one, can't afford a car, and two, by the time you pay for insurance and gas, it's just too much," said Jan. "ElderCircle is here. All you have to do is call."
If you're interested in volunteering with the Assisted Transportation Program, call ElderCircle at 218-999-9233. You can learn more at https://www.eldercircle.org/.
For nearly 20 years, Blandin Foundation has partnered with ElderCircle to empower older adults to maintain active living and healthy independence through services, resources, and referrals.
Sign Up for E-News
Subscribe to our periodic newsletter for updates and opportunities about vibrant rural Minnesota.