Image: Blog hero Plant Plate 09 boys dig in
GroundWork
News and ideas you can use to strengthen rural Minnesota communities.
Veterans Day: a time to stand with those who have served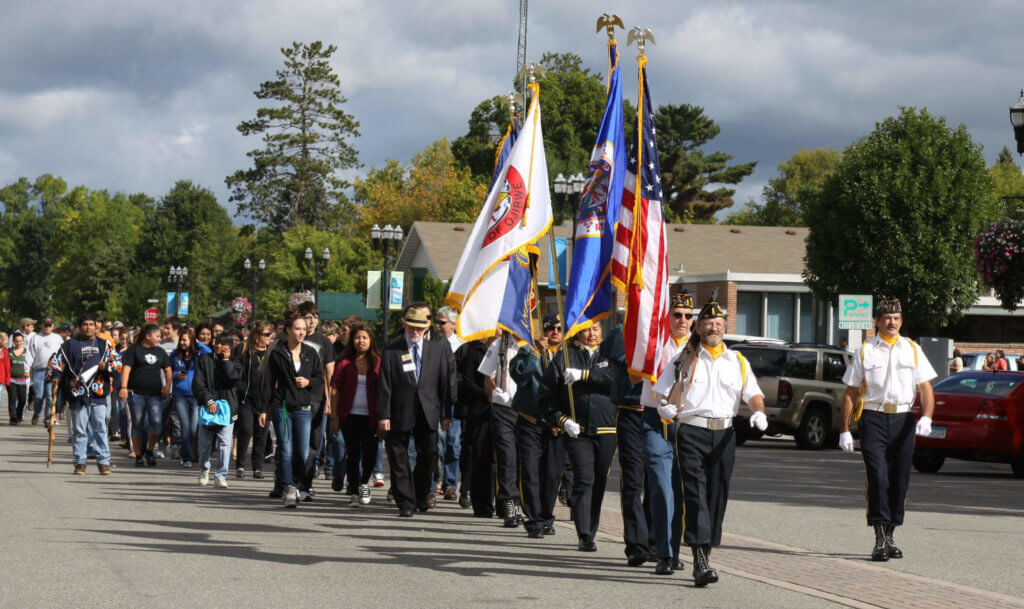 by Jennifer Bevis Posted in Blandin Foundation, Rural Placemaking, Small Communities
For rural communities, Veterans Day is an up close and personal day of remembrance. Many of us count family, friends and neighbors among those who have served our country in times of war and peace, and are serving today.
Minnesota author and veteran Diana Oestreich asks that this Veteran's Day we go deeper than simply giving thanks; moving towards creating "more safe connections, ones built on veterans' rarely-talked-about real experiences."
https://dailyyonder.com/commentary-veterans-need-more-than-thanks-we-need-to-tell-our-stories/2022/11/11/
Grand Rapids High School students and staff shared their connections to those who have served.
https://youtu.be/k75gmJaC8TY?t=273
More on Minnesota Veterans
According to a 2017 U.S. Census report, 24 percent of veterans live in rural areas of the United States.
In Minnesota, Native American veterans make up 1.3 percent of the state's veterans' population, according to the Minnesota Department of Veterans Affairs.
In 2019, there were 3,741 veterans in Itasca County, which is 8 to 10 percent of the county's population, according to the U.S. Department of Veterans Affairs.
The Housing Assistance Council provides data on homelessness, unemployment and other barriers veterans face; here is a snapshot of Minnesota    Or visit their website.
Projects funded by Blandin Foundation that support veterans.
https://blandinfoundation.org/partner-directory/partners/?keyword=veterans&list=1 
Local veterans offices
Leech Lake Band of Ojibwe veterans services
https://www.llojibwe.org/services/veterans.html
Itasca County veterans services
https://www.co.itasca.mn.us/192/Veterans-Services
Sign Up for E-News
Subscribe to our periodic newsletter for updates and opportunities about vibrant rural Minnesota.