Image: Blog hero Plant Plate 09 boys dig in
GroundWork
News and ideas you can use to strengthen rural Minnesota communities.
AspireNORTH on the air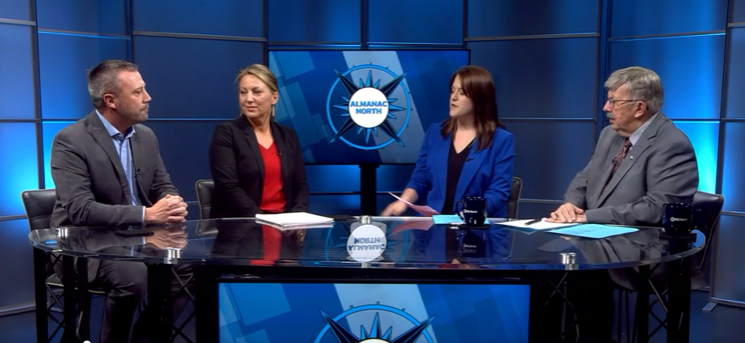 by Jennifer Bevis Posted in Blandin Foundation, Rural Capacity Building, Rural Wealth Building
AspireNORTH — a new program of Minnesota North College's five campuses — shows the exciting changes possible when key institutions intentionally set their sights on coordinated regional impact. Shifting to build systems that work for students – not the other way around – sets our local colleges on a path to offer learning that fits where and how people learn best – an approach that will transform our region's workforce capacity and get people off the sidelines of our economy.
Minnesota North President Raich joined Blandin Foundation CEO Tuleah Palmer on Almanac North to share highlights of the $3 million initiative.
Sign Up for E-News
Subscribe to our periodic newsletter for updates and opportunities about vibrant rural Minnesota.