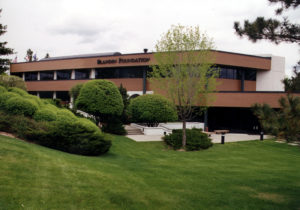 Need directions? Have a question? Please don't hesitate to get in touch with us. We look forward to hearing from you!
Office Location
100 North Pokegama Avenue
Grand Rapids, MN 55744
Map & Directions
Hours: 8:00 a.m. – 4:30 p.m.
Blandin Foundation is located at the intersection of North Pokegama Avenue (Highway 169) and 1st Street West in Grand Rapids, MN – part of Itasca County.
Call Us
Toll Free: 877-882-2257
Phone: 218-326-0523
Fax: 218-327-1949
Email Us Your Questions or Comments