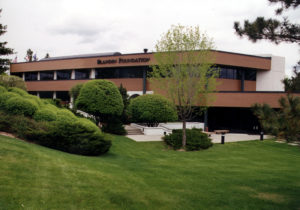 Blandin Foundation is located at the intersection of North Pokegama Avenue (Highway 169) and 1st Street West in Grand Rapids, MN – part of Itasca County.
If you have any questions for Blandin Foundation, please don't hesitate to get in touch with us. We look forward to hearing from you!
Blandin Foundation
100 North Pokegama Avenue
Grand Rapids, MN 55744
Map & Directions
Hours: 8:00 am – 4:30 pm
Toll Free: 877-882-2257
Phone: 218-326-0523
Fax: 218-327-1949
Please send us your feedback or questions with the email form below.
Email Form