Image: NCM10006-Upper Mississippi Forest Project
Download Spirituality & Wellness Report (PDF)
A healthy community is a place where all people can
Meet their needs: economic, social, physical, cultural, and spiritual.
Work together for the common good.
Participate in create their future.
A community's health is made up of many separate but inter-related dimensions. Rural Pulse 2016 breaks down rural Minnesotans' perceptions of a healthy community by nine dimensions.
One of the nine dimensions is Spirituality and Wellness, where a healthy community recognizes that a person does best when they are sound in body, healthy in mind, and grounded in values that direct their lives.
Healthcare Services
Four in five (80%) rural Minnesotans agree that their community provides adequate healthcare services to residents, while only 16 percent do not feel that this is the case. Urban residents show slightly higher satisfaction with local healthcare availability (86%).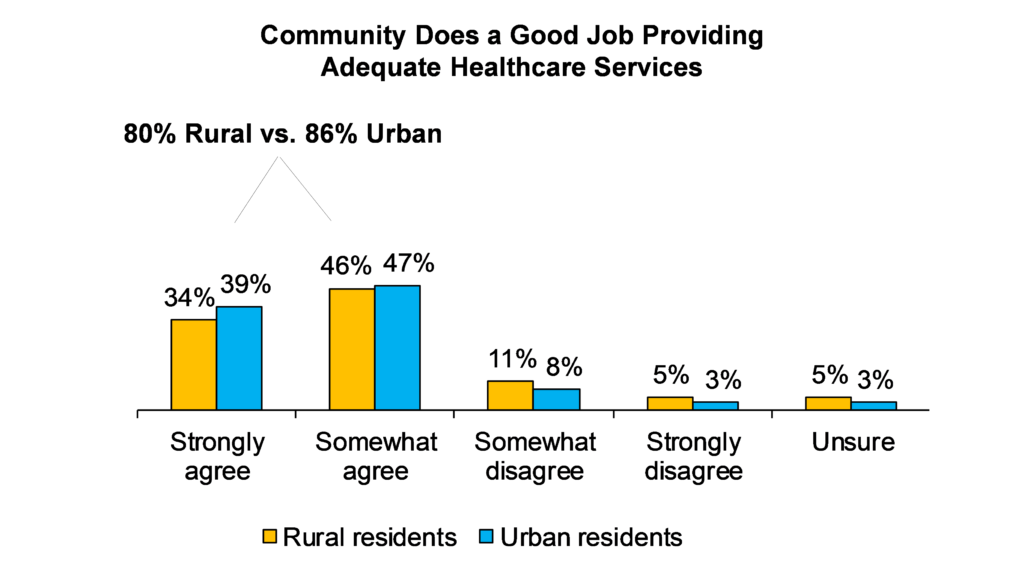 Healthcare is a service that either stayed the same or improved in satisfaction from 2013 rural findings overall. Residents in the West Central and Southeast regions hold the highest agreement that healthcare services in their community are adequate. Central Minnesota shows the highest improvement in the belief that there are adequate healthcare services compared to 2013 (up 15%).