Table of goal data by year
Year
25/3 Mbps
100/20 Mbps
2019
#50 of 87
82.78%
#42 of 87
77.08%
2018
#54 of 87
76.4%
#26 of 87
74.59%
2017
#6 of 87
99.37%
#10 of 87
94.9%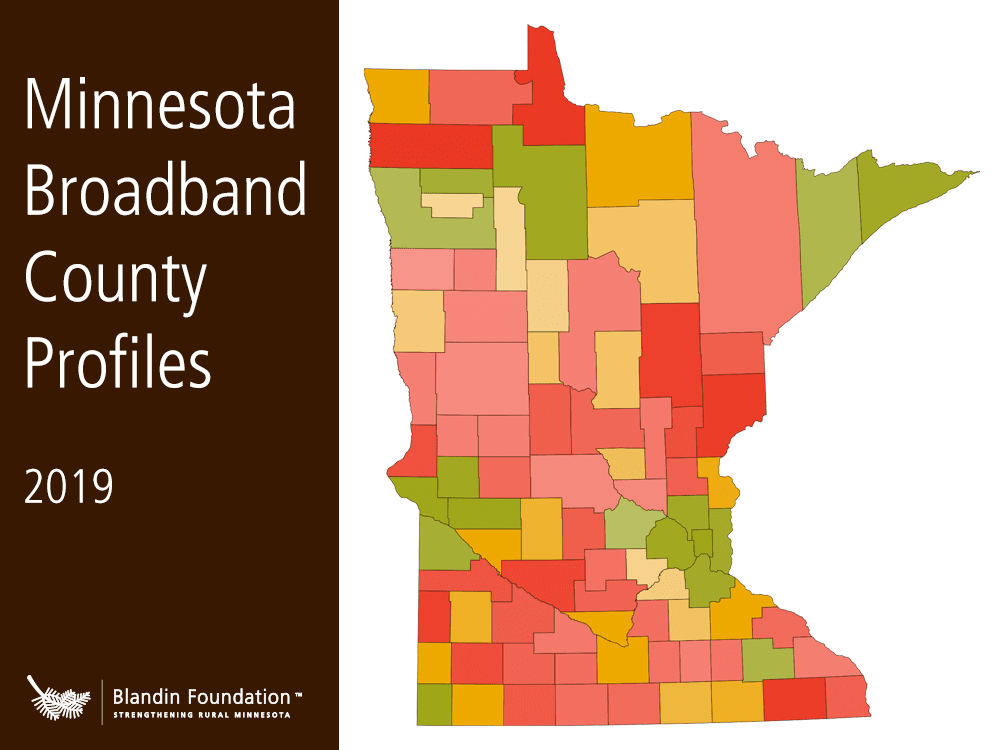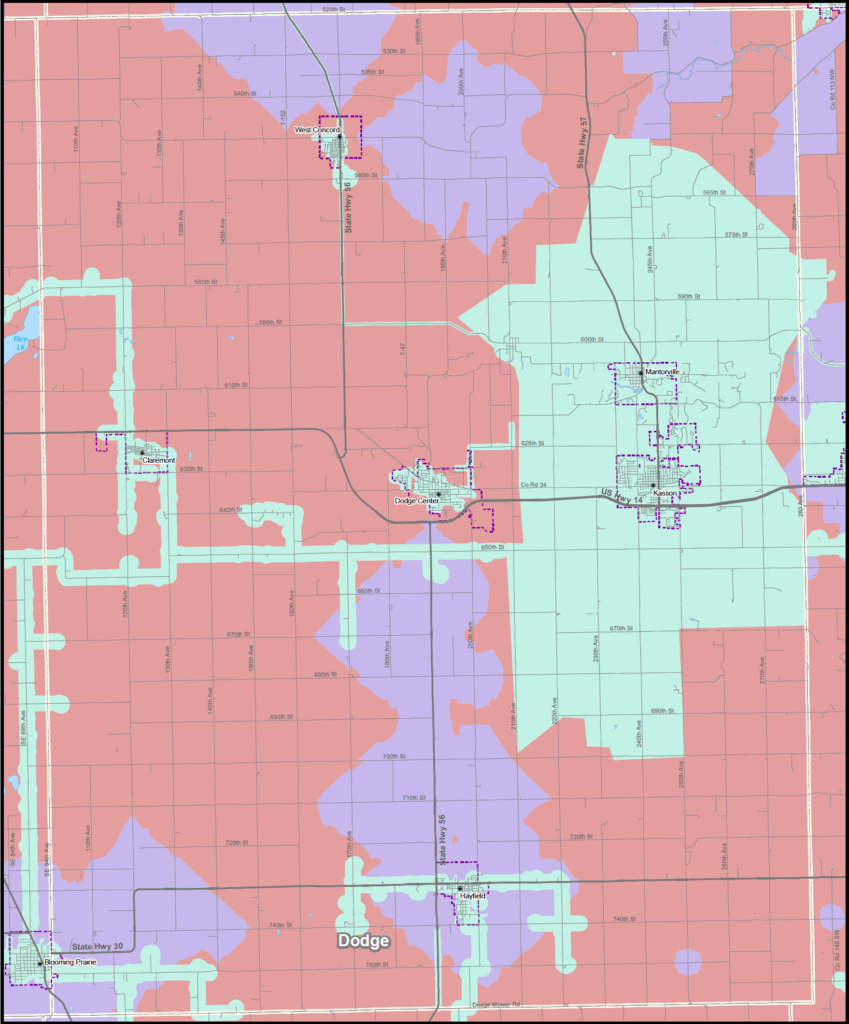 Rank: 41 (out of 87) for broadband access to 100/20 megabits per second (Mbps)
Dodge County is not on track to meet either the 2022 or 2026 speed goals. The numbers over time are too unreliable to gauge a history, but they need a real effort to get to goal speeds.
They are in better shape for the 2026 goal since the percentage covered is fairly close for both speeds.
One benefit of having comparable levels of access  to both 100/20 Mbps and 25/3 Mbps is that part of the community will not need to deal with legacy broadband; at least part of their job is done.
Dodge County benefited from two state broadband grants:
2017 – KMTelecom – Rural Kasson Fiber Build – GRANT $606,108
Serving 149 unserved households and 9 unserved businesses in the rural Canisteo and Ashland Townships located south of Kasson in Dodge County in southeastern Minnesota. KMTelecom will improve broadband service levels to 1 Gbps down and 1 Gbps up, exceeding the 2026 state speed goal.
2016 – KMTELECOM RURAL MANTORVILLE – GRANT: $764,663
Serving 195 unserved households, 9 unserved businesses, and 1 unserved community anchor institution near Mantorville in east central Dodge County, with a small section of west central Olmsted County, in southeastern Minnesota. In a funding partnership with the State of Minnesota, KMTelecom will improve unserved levels to 1 Gigabit per second up and down, exceeding the 2026 state speed goal.
They hosted a broadband meeting with the FCC in June 2019.
Dodge County could benefit from future grants. In 2019, KMTelecom applied to upgrade service in Dodge. (That doesn't mean they will get the grant; they have only applied.)
Find more articles on broadband in Dodge County.
Has Worked with Blandin Foundation
No
Has Received MN Grant(s)
Yes
Government Districts
U.S. Congress: CD 1
MN Senate: 21, 24, 25, 27
MN House: 21B, 24B, 25A, 27A, 27B