Table of goal data by year
Year
25/3 Mbps
100/20 Mbps
2019
#71 of 87
72.94%
#57 of 87
67.81%
2018
#65 of 87
71.29%
#37 of 87
66.63%
2017
#54 of 87
72.23%
#30 of 87
65.08%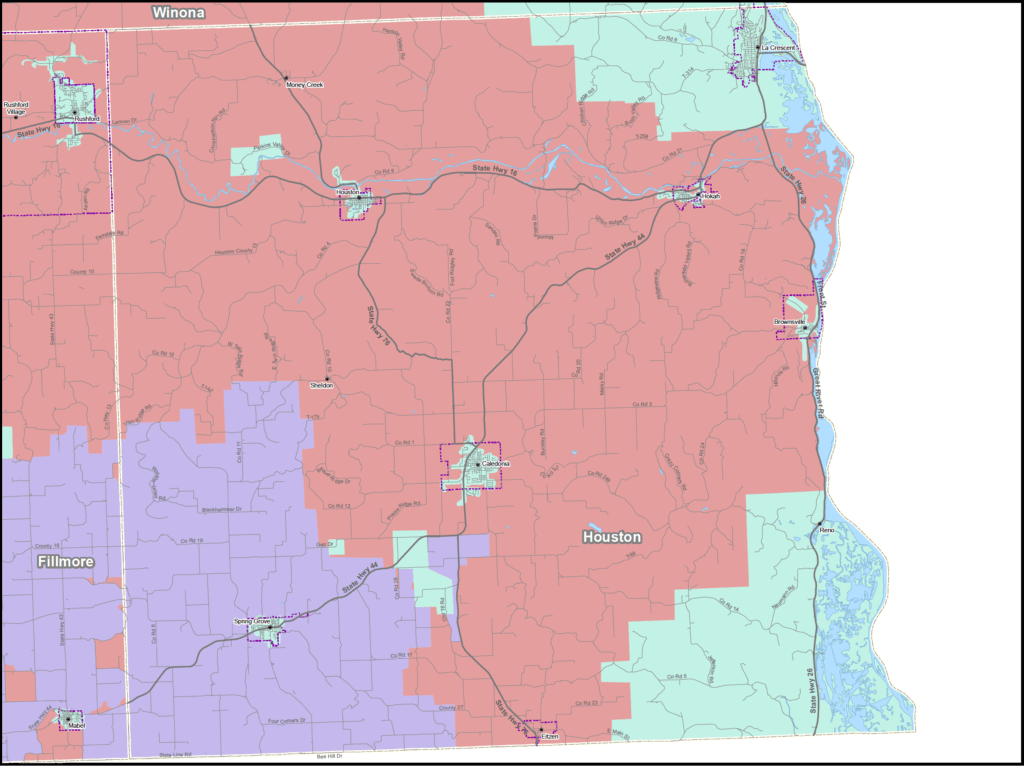 Rank: 57 (out of 87) for broadband speeds of 100/20 megabits per second (Mbps)
Houston County is not poised to meet the state broadband speed goals for either 2022 or 2026. They are in better shape for 2026 however, than 2022. The good news is that means there is a provider in the area that is able/willing to provide better broadband; it's just a matter of finding a way to extend the better broadband or persuade other providers to match that speed.
Houston County has shown an interest in better broadband. In 2017, a project that sought state funding, but they didn't get it. Last year, the Houston County News ran an letter supporting Walz for Governor, specifically mentioning his support of rural broadband. More recently, Houston County Commissioners approved a $75,000 revolving loan to support a Border to Border grant application with Acentek.
Houston County could benefit from future grants. In 2019, AcenTek applied to upgrade service in Houston. (That doesn't mean they will get the grant; they have only applied.)
Find more articles on broadband in Houston County.
Has Worked with Blandin Foundation
No
Has Received MN Grant(s)
No
Government Districts
U.S. Congress: CD 1
MN Senate: 28
MN House: 28B