Table of goal data by year
Year
25/3 Mbps
100/20 Mbps
2019
#76 of 87
70.42%
#55 of 87
68.84%
2018
#68 of 87
68.83%
#33 of 87
68.79%
2017
#59 of 87
68.9%
#26 of 87
68.9%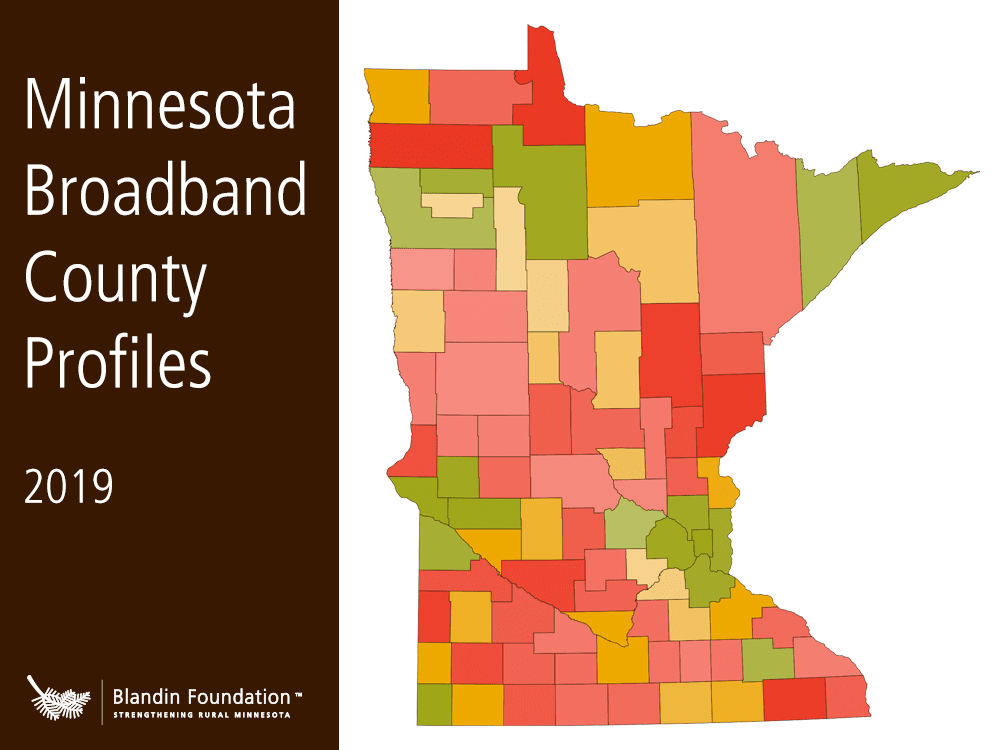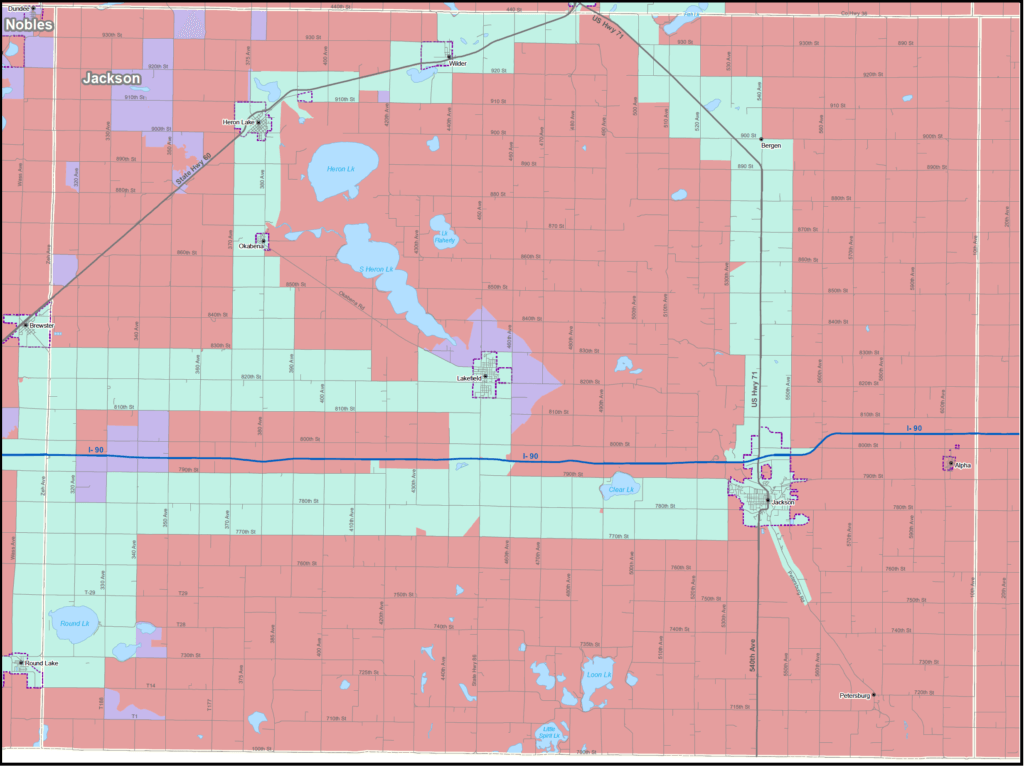 Rank: 55 (out of 87) for broadband at 100/20 speeds megabits per second (Mbps)
Jackson County is unlikely to meet the speed goals for either 2022 or 2026. The percentage unserved is great and there has been no momentum for improvement in years.
Jackson County benefited from a Minnesota state broadband grant:
2015 – MVTV Wireless Middle Mile
Grant award: $808,080
This project is a Middle Mile broadband infrastructure buildout to upgrade backhaul capacity between site locations within 20 southwestern Minnesota counties including Blue Earth, Chippewa, Cottonwood, Jackson, Kandiyohi, Lac Qui Parle, Lincoln, Lyon, Meeker, Murray, Nicollet, Nobles, Pipestone, Rock, Redwood, Renville, Sibley Swift, Watonwan, and Yellow Medicine.
While any upgrade is good, Jackson did not see much of an increase to access after the state-funded project. In fact, Jackson County has been hovering at about 69 percent 100/20 Mbps coverage for at least three years now. In 2010, Southwest Minnesota Broadband Services (SMBS) received American Reinvestment and Recovery Act (ARRA) funds to deploy fiber to the home in Jackson and other counties; they began serving homes in December 2011 and starting research wireless options for outskirt areas at about the same time. Through SMBS, Jackson County was also  part of the Blandin Broadband Communities initiative in 2015-2016..
Not much has happened since then. Looking at the map you can see fiber appearing like a highway through the county, with few feeder streets. They need another concerted effort to expand or upgrade connections throughout the county.
Find more articles on broadband in Jackson County.
Has Worked with Blandin Foundation
Yes
Has Received MN Grant(s)
Yes
There is a matrix of Minnesota broadband adoption projects; it includes projects from this area.
Government Districts
U.S. Congress: CD 1
MN Senate: 22, 23
MN House: 22B, 23A