Table of goal data by year
Year
25/3 Mbps
100/20 Mbps
2019
#22 of 87
93.86%
#14 of 87
93.4%
2018
#20 of 87
94.3%
#11 of 87
94.3%
2017
#24 of 87
94.32%
#13 of 87
94.32%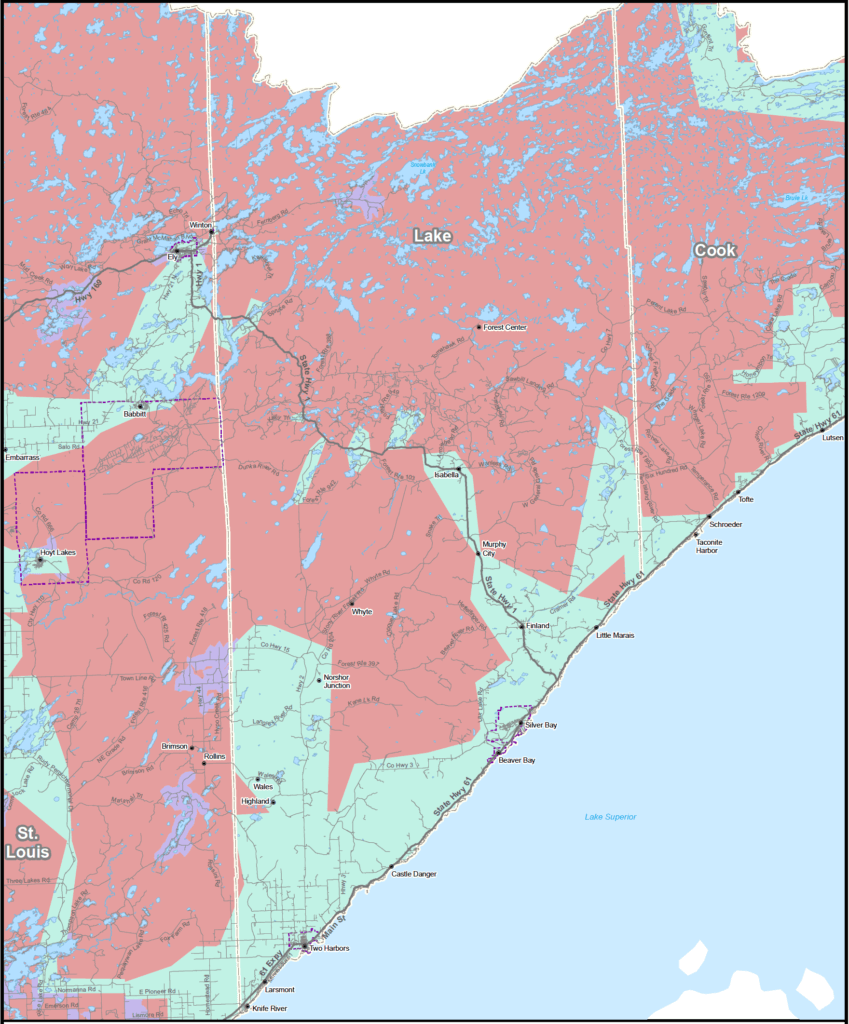 Rank: 14 (out of 87) for broadband speeds 100/20 megabits per second (Mbps)
Lake County is poised to meet the state broadband goals for both 2022 and 2026 but much depends on the success of the new management who recently took over the county network.
In 2010, Lake County got an American Recovery and Revinvestment (ARRA) award of $66.3 million to improve broadband access in their area; about $10 million of the award was an outright grant; the rest was a low-interest loan. There were bumps along the road to getting fiber to the community and bumps remain. As it stands today, there are portions of the county that are not yet served with fiber. In the summer of 2019, the Lake County network was sold to Zito media for $84 million. They are a small cable and data operator based in Pennsylvania with operations in 17 states. The company has said that their focus is to connect as many customers as possible.
Time will tell if the new management is looking to invest in the area; there is certainly local demand.
Lake County was a 2013-2014 Blandin Broadband Community (BBC) and they were featured in a report on the community return on public investment in broadband, which found…
following investments have been made in the community:
$56.3 million ARRA loan
$10 million ARRA grant
$17 million county investment
$118,170 from Blandin Foundation for Broadband Adoption
Total: $83,418,170
Using formulas devised to measure impact of broadband access, Lake County has the potential to realize from this investment:
A combined household economic benefit of broadband of $13,695,550
A combined increase in residential real estate value of $38,547,421
Find more articles on broadband in Lake County.
Has Worked with Blandin Foundation
Yes
Has Received MN Grant(s)
No
Government Districts
U.S. Congress: CD 8
MN Senate: 03
MN House: 03A