Table of goal data by year
Year
25/3 Mbps
100/20 Mbps
2019
#34 of 87
89.87%
#86 of 87
17.31%
2018
#53 of 87
76.93%
#84 of 87
13.53%
2017
#55 of 87
71.95%
#75 of 87
13.03%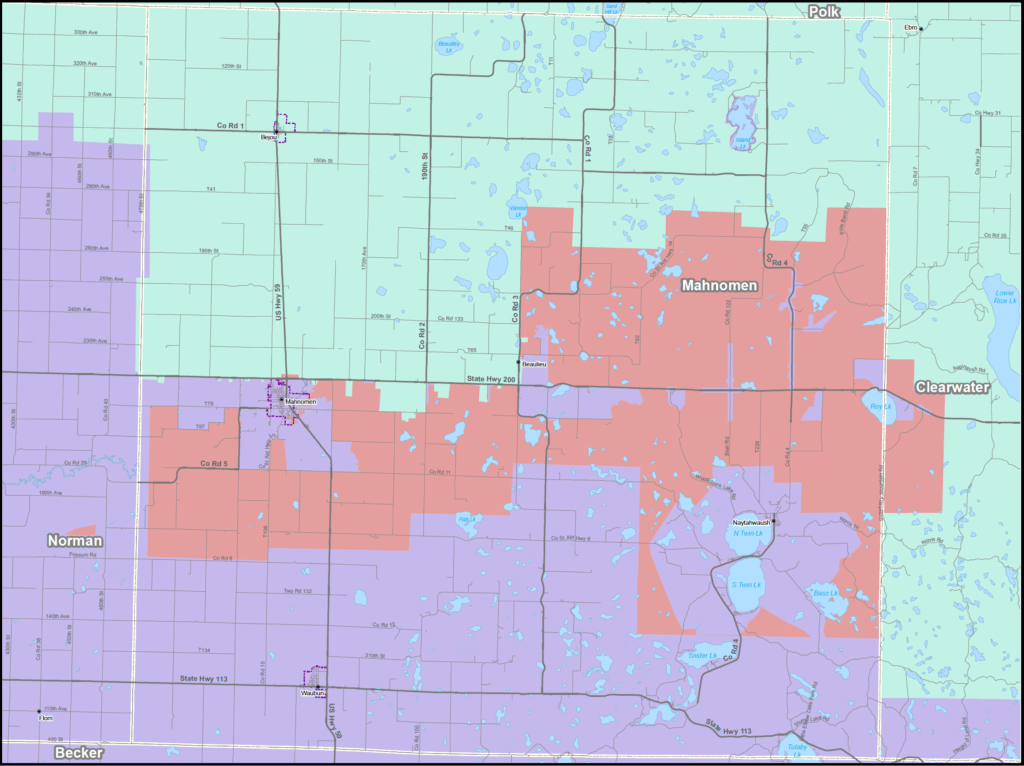 Rank: 86 (out of 87) for broadband 100/20 megabits per second (Mbps)
Mahnomen County is not poised to meet the speed goals for 2022 or 2026. They are near the bottom of the list and without a concerted effort they will not come close.
Mahnomen has decent coverage for 25/3 Mbps access, which may leave residents to think that they are not in need of improvement, but they are not in line to meet the 2026 goals.
They have benefited from one state broadband grant:
2017 – Garden Valley Telephone Company – Bejou – GRANT $1,304,421
Serving 214 unserved households, 17 unserved businesses, and 7 unserved community anchor institutions in Bejou and surrounding rural areas within Mahnomen County, including portions of the White Earth Reservation with service levels to 1 Gbps down and 1 Gbps up.
Mahnomen County could benefit from future grants. In 2019, Arvig applied to upgrade service in Mahnomen. (That doesn't mean they will get the grant; they have only applied.)
Find more articles on broadband in Mahnomen County.
Has Worked with Blandin Foundation
No
Has Received MN Grant(s)
Yes
Government Districts
U.S. Congress: CD 7
MN Senate: 18
MN House: 18A, 18B