Table of goal data by year
Year
25/3 Mbps
100/20 Mbps
2019
#28 of 87
92.36%
#28 of 87
82.47%
2018
#22 of 87
93.2%
#74 of 87
32.63%
2017
#16 of 87
97.93%
#45 of 87
48.85%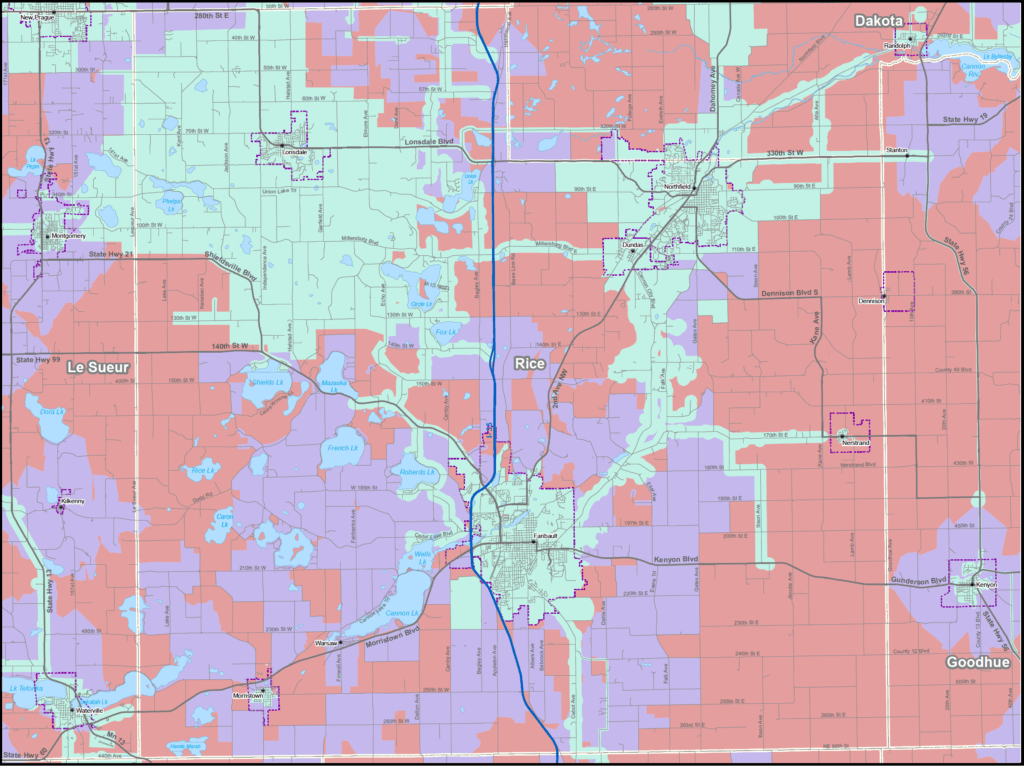 Rank: 28 (out of 87) for broadband speeds of 100/20 megabits per second (Mbps)
Rice County could reach the state broadband goals for 2022 and 2026 with a concerted effort. The momentum and growth in the last year is part of optimism of reaching the goals.
The anomaly in mapping is due to broadband provider Nuvera delving deeper into the DLS stats. So they really did experience an overwhelming upgrade throughout most of the county with broadband.
Rice County could benefit from future grants. In 2019, Nuvera applied to upgrade service in Rice. (That doesn't mean they will get the grant; they have only applied.)
Find more articles on broadband in Rice County.
Has Worked with Blandin Foundation
No
Has Received MN Grant(s)
No
Government Districts
U.S. Congress: CD 1
MN Senate: 20, 24
MN House: 20B, 24B