Table of goal data by year
Year
25/3 Mbps
100/20 Mbps
2019
#35 of 87
88.44%
#23 of 87
86.86%
2018
#34 of 87
87.79%
#46 of 87
56.16%
2017
#2 of 87
99.86%
#8 of 87
95.64%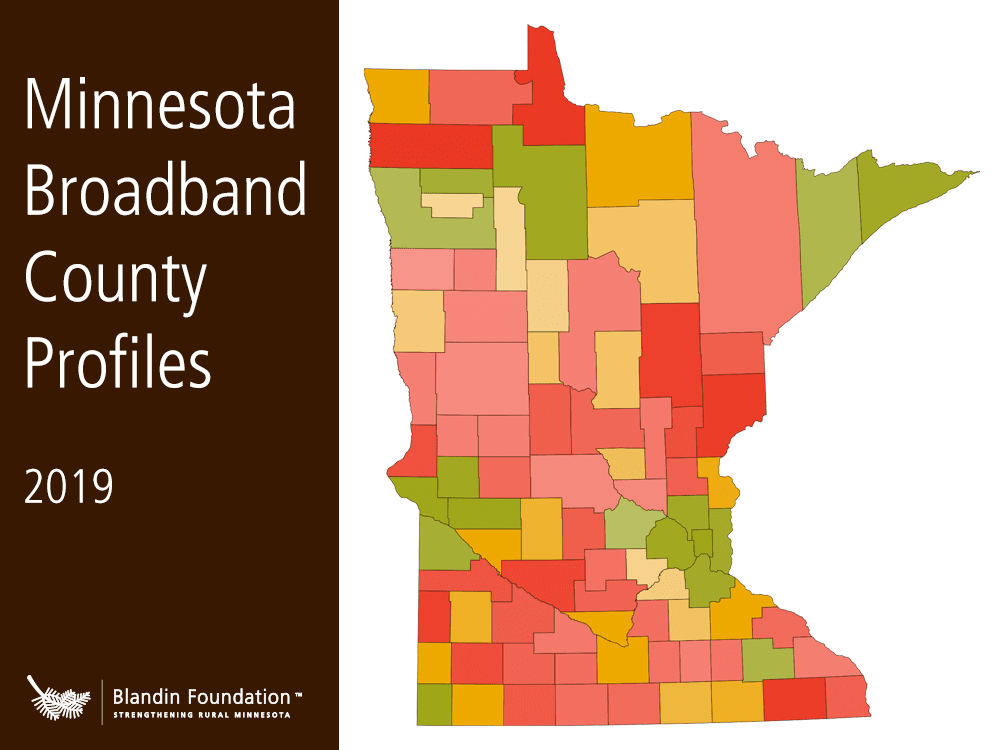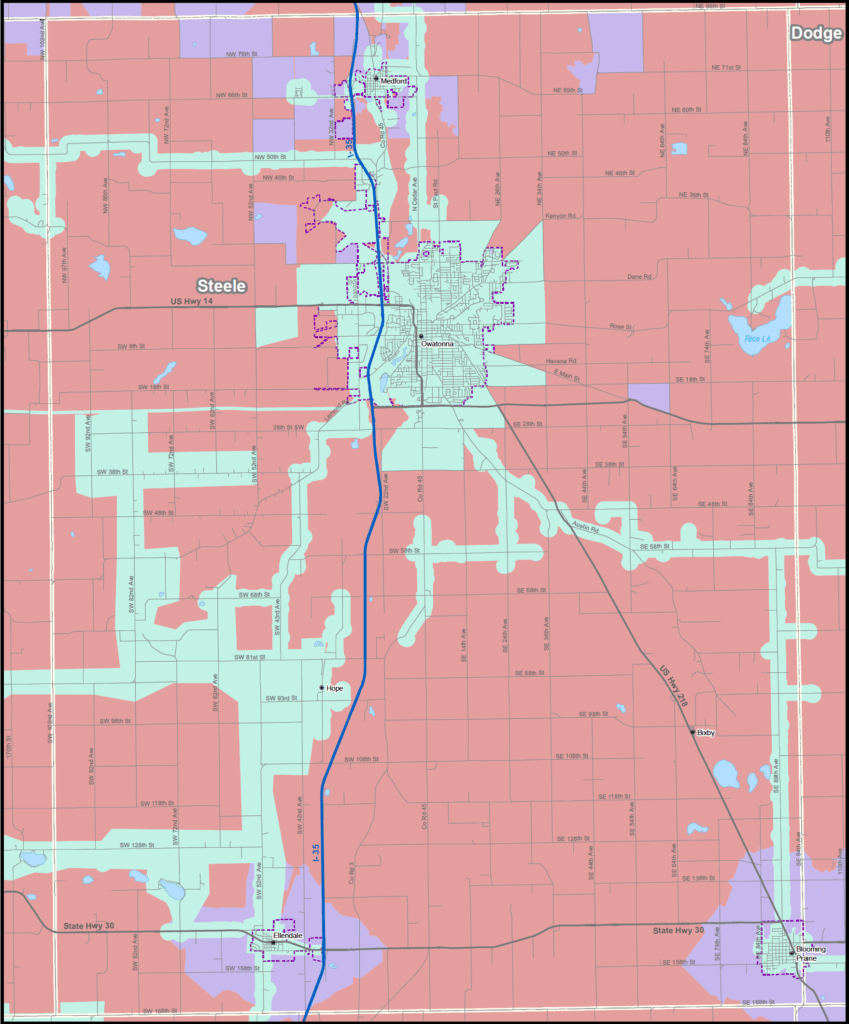 Rank: 22 (out of 87) for broadband speeds of 100/20 megabits per second (Mbps)
Steele County is not poised to meet the MN broadband speed goals for either 2022 or 2026. Their numbers aren't too far off the mark, but there is limited community involvement and visible momentum in that direction.
Representative Daniels is a spokesperson for broadband, but action is limited.
Find more articles on broadband in Steele County.
Has Worked with Blandin Foundation
No
Has Received MN Grant(s)
No
Government Districts
U.S. Congress: CD 1
MN Senate: 24, 27
MN House: 24A, 24B, 27A