Table of goal data by year
Year
25/3 Mbps
100/20 Mbps
2019
#5 of 87
99.64%
#3 of 87
99.6%
2018
#4 of 87
99.64%
#41 of 87
64.15%
2017
#44 of 87
78.95%
#64 of 87
30.41%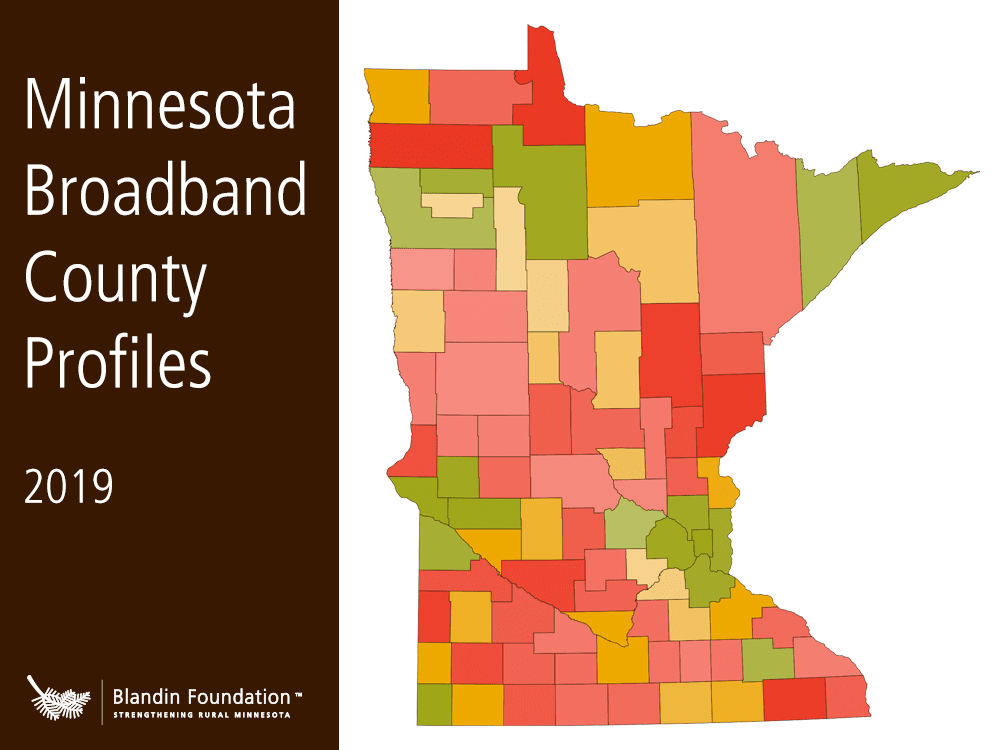 Rank: 3 (out of 87) for broadband speeds of 100/20 megabits per second (Mbps)
Swift County has gone from 30 percent access to 100/20 in 2017 to 99 percent in 2019. They are poised to meet the speed goals for both 2022 and 2026.
Swift County has benefited from two broadband grants:
2015 – Federated Telephone Cooperative – Swift County FTTP 2015
Grant award: $4,950,000
Serving 600 households, 425 businesses, and 75 community institutions in Swift County with Gig access.
2015 – MVTV Wireless Middle Mile
Grant award: $808,080
This project is a Middle Mile broadband infrastructure buildout to upgrade backhaul capacity between site locations within 20 southwestern Minnesota counties: Blue Earth, Chippewa, Cottonwood, Jackson, Kandiyohi, Lac Qui Parle, Lincoln, Lyon, Meeker, Murray, Nicollet, Nobles, Pipestone, Rock, Redwood, Renville, Sibley Swift, Watonwan, and Yellow Medicine.
Swift County's partnership with Federated Telephone has provided nearly ubiquitous coverage. Along with access, Swift County has been working on creating a culture of use by participating in the current Blandin Broadband Community (BBC) cohort
Swift County could benefit from future grants. In 2019, MidState Telephone applied to upgrade service in Swift. (That doesn't mean they will get the grant; they have only applied.)
Find more articles on broadband in Swift County.
Has Worked with Blandin Foundation
Yes
Has Received MN Grant(s)
Yes
Government Districts
U.S. Congress: CD 7
MN Senate: 17
MN House: 17A