Table of goal data by year
Year
25/3 Mbps
100/20 Mbps
2019
#63 of 87
77.61%
#60 of 87
66.31%
2018
#56 of 87
74.35%
#39 of 87
66.17%
2017
#37 of 87
83.59%
#33 of 87
61.7%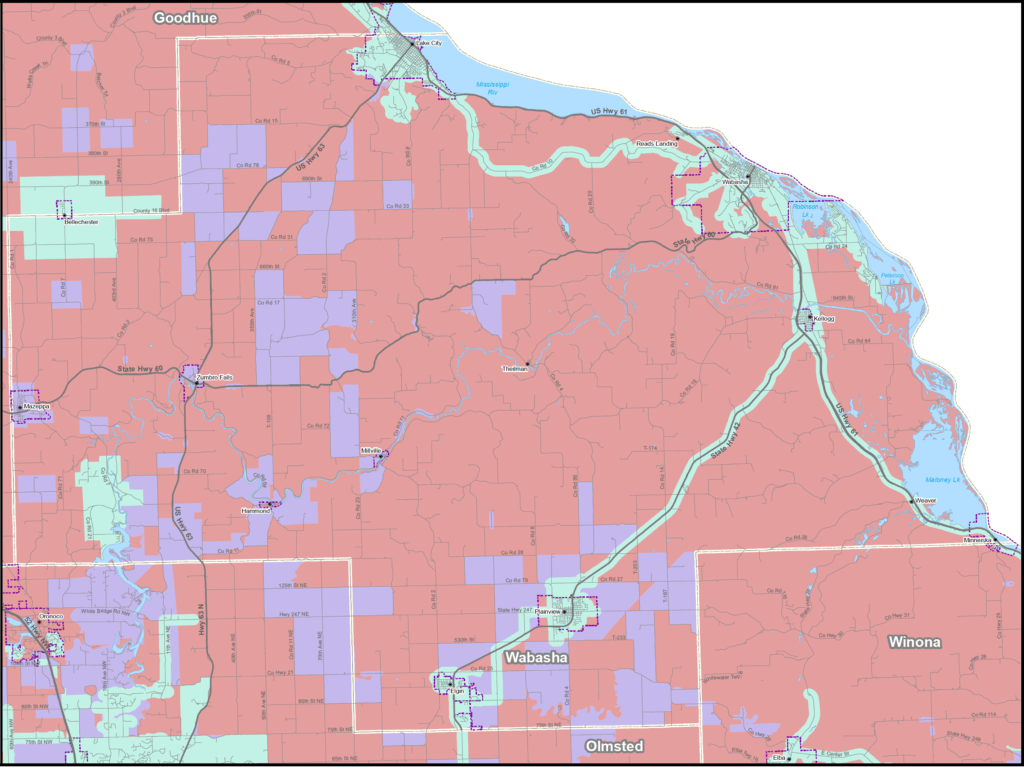 Rank: 60 (out of 87) for broadband access of 100/20 megabits per second (Mbps)
Wabasha County is not poised to meet the state broadband goals for either 2022 or 2026. They benefited from a grant in 2016 but not much has appeared on the radar since then.
Wabasha has benefited from a state broadband grant:
2016 – NEW ULM TELECOM, INC. MAZEPPA – GRANT: $ 317,761
Serving 87 unserved households, 11 unserved businesses and 66 underserved households in Mazeppa Township in Wabasha County with service levels to Gigabit.
Find more articles on broadband in Wabasha County.
Has Worked with Blandin Foundation
No
Has Received MN Grant(s)
Yes
Government Districts
U.S. Congress: CD 2
MN Senate: 21
MN House: 21A, 21B