Table of goal data by year
Year
25/3 Mbps
100/20 Mbps
2019
#52 of 87
82.19%
#43 of 87
75.2%
2018
#55 of 87
75.3%
#25 of 87
75.06%
2017
#11 of 87
98.75%
#3 of 87
98.75%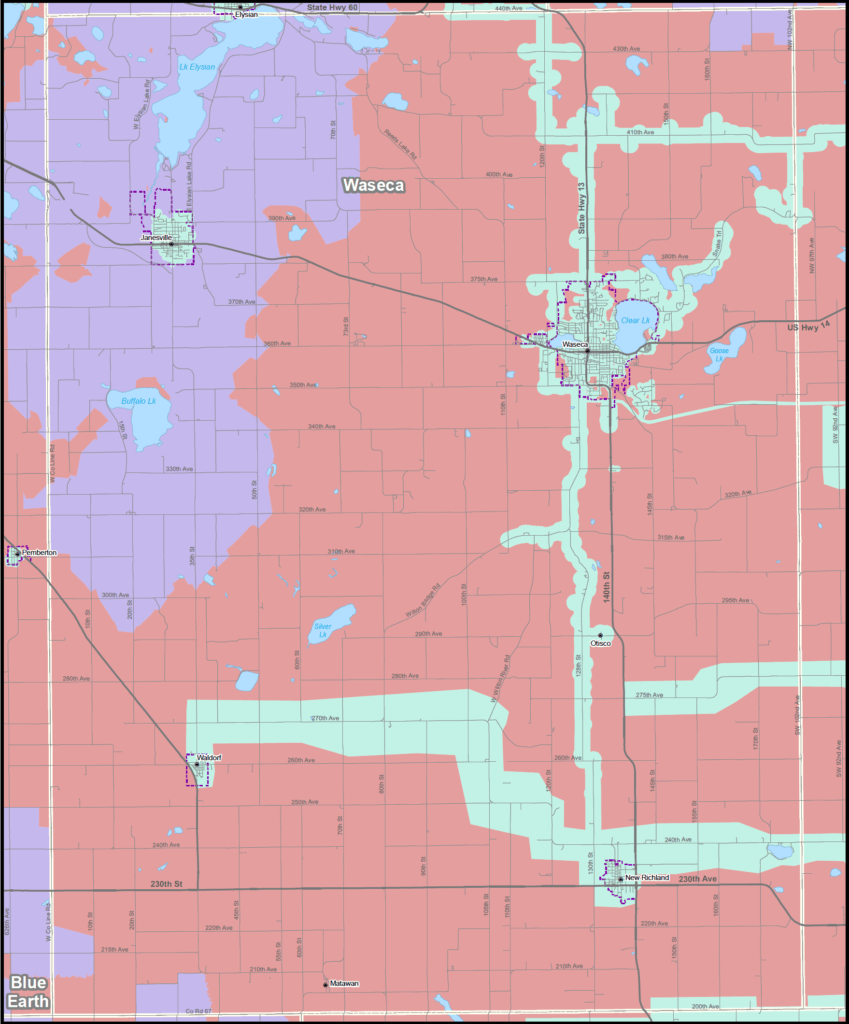 Rank: 42 (out of 86) for broadband access of 100/20 megabits per second (Mbps)
Waseca County is not poised to meet the broadband goals for either 2022 or 2026.
It's difficult to track the progress in Waseca because the numbers from 2017 include wireless access and the subsequent numbers include wireline only. Regardless, Waseca has not seen improvement in the last two years and with no broadband grants in the works, it seems unlikely that they will see an increase soon.
To meet the speed goals Waseca would need to develop a relationship with a provider and build a momentum.
Find more articles on broadband in Waseca County.
Has Worked with Blandin Foundation
Yes
Has Received MN Grant(s)
No
Government Districts
U.S. Congress: CD 1
MN Senate: 23, 24
MN House: 23B, 24A